How to Create a Content Marketing Strategy
Last updated on November 21, 2021 at 17:18 PM.
Those wishing to invest in content marketing require one thing above all else: a tailored strategy. Here, we show you what makes a successful content marketing strategy and the six stages involved in developing one.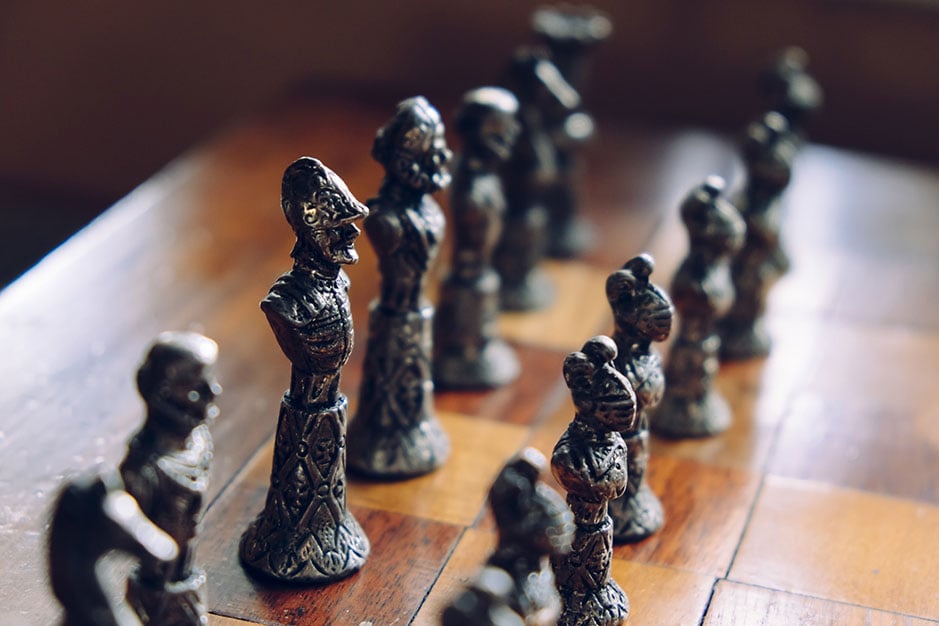 CONSIDERATIONS FOR YOUR CONTENT MARKETING STRATEGY
Before you dive into your content marketing project and set about creating a corresponding strategy, you must first decide to whom you will entrust the creation process. Don't underestimate the effort involved! Taking on the creation of such a strategy yourself is only worthwhile if your company has the necessary capacity, skills, and experience.
In the absence of an efficient, professional approach, you can quickly end up throwing good money after bad. You might choose to have only one part of a project produced by a specialist agency – online videos, for example, require special equipment. As a starting point, here is some advice about the opportunities and challenges presented by content marketing and how you can get a successful and cost-effective strategy off the ground.
REASONS TO DEVELOP A CONTENT MARKETING STRATEGY
Why should you devote time to developing a content marketing strategy before beginning a project? There are numerous reasons, but here are the 5 most important:
Ability to plan: You don't just churn out results at random, but know exactly when you want to approach each step.


Feasibility: As a general rule, the planning stage is when you'll be able to tell whether your goals are even achievable. In considering their feasibility early on, you'll largely spare yourself from unforeseen future stumbling blocks.


Efficiency: Calculate the time expenditure and costs during the planning phase to enable you to plan as economically as possible.


Overview: Thanks to your precisely defined schedule, you'll maintain an overall picture of the entire project as you pass through each stage.


Long-term viability: A well thought-out strategy usually results in high-quality content and a correspondingly high search engine ranking that will guarantee clicks for years to come. This also increases your level of brand awareness.
THE SIX STAGES OF A CONTENT MARKETING STRATEGY
When developing a content marketing strategy, keep in mind the following six pillars of successful implementation and the order in which they should be approached:
Planning: During the planning phase, you should state your goals and wishes in concrete terms. You must also establish the determining factors for your content and campaigns: targets, target groups, indicators of success, themes, competitors, and use cases.


Research: In this stage, you must determine the feasibility of your goals and wishes. Within this process, three types of analyses – along with answers to any related questions – will help you make decisions regarding the implementation of these goals and wishes. Firstly, an on-page analysis examines the behaviour of business customers on your website, looking at factors such as duration of visit, pathway through the website, and most-visited pages. An off-page analysis looks at the search engine ranking, while a social media analysis looks at the prominence of your chosen themes in social networks. Once you have results for all three types of analysis, you can commit to specific goals.


Concept: Firstly, your content concept defines the personas you are targeting with your content. After this comes the tone of voice, the theme(s), and the formats (text, video, image, etc.). The trigger can be a topical theme such as the World Cup or other sporting event. Your lead nurturing concept defines how you convert the user from a lead to a customer, perhaps using methods such as lead scoring. Finally, the marketing concept will determine which channels are used for content seeding.


Production: Since carrying out research from scratch is usually too time-consuming, you should curate content by sifting through source materials, adapt it for your target group, and enhance it with your own content. Tailor the tone of voice to the marketing channel at hand: you'll address users differently on your company blog, for example, than you do on your Instagram.


Seeding: To begin with, content will reach your target group via owned media (your company's own media channels, e.g. your blog) and earned media (media channels belonging to third parties, e.g. social media). If a post achieves higher than average performance, you can invest in paid content to expand your reach through tools such as Facebook ads.


Analysis: The last phase measures the success of the abovementioned measures using a diverse range of factors such as traffic, leads, sales, conversion rates, keywords, rankings, backlinks, and social signals.
If you go engage actively in each of these six stages of content marketing strategy development, your chances of content marketing success will be very high.
SUCCESS CAN BE PLANNED IN ADVANCE
As you can see: Content marketing strategies based on facts and measurable results significantly increase your chances of success. Don't leave your content marketing to emotion or – worse – to chance, but instead have a sophisticated plan in place right from the start. Only by doing this can you ensure that you do not lose customers to your competition.
---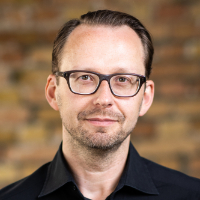 Gerrit Grunert
Gerrit Grunert is the founder and CEO of Crispy Content®. In 2019, he published his book "Methodical Content Marketing" published by Springer Gabler, as well as the series of online courses "Making Content." In his free time, Gerrit is a passionate guitar collector, likes reading books by Stefan Zweig, and listening to music from the day before yesterday.