Return On Content Marketing Investment
Last updated on November 21, 2021 at 13:46 PM.
The scenario will likely be familiar: You invest continually in content marketing campaigns and can put a precise figure on the amounts you've spent –- but when it comes to determining the performance of a campaign, you lack clear indicators of success. However, the return on investment in content marketing is just as measurable as in any other area. In this blog post, we show you the best way to calculate your ROI!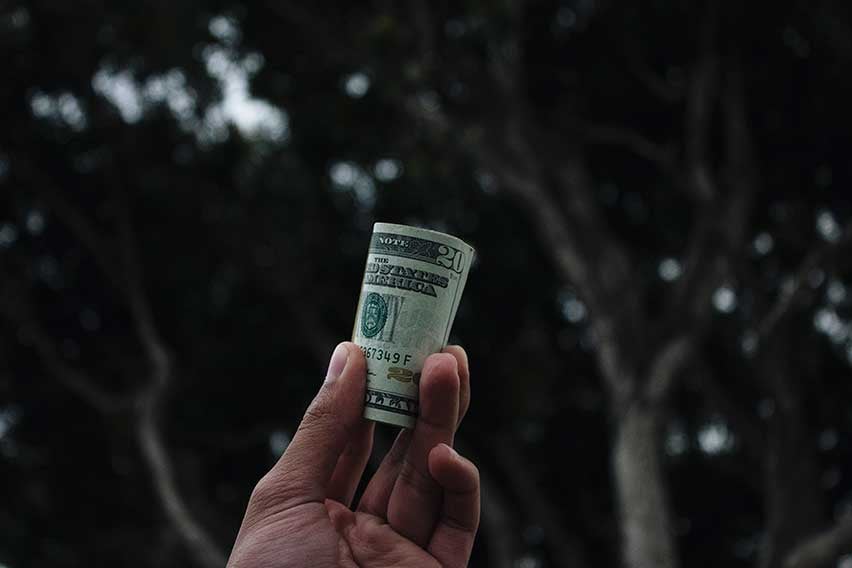 The most important foundation for your content marketing project and future ROI measurement is a detailed strategy. From the outset, you need precise objectives and clearly defined stages to create transparency and a basis for measuring the return on investment. This is the only way to fully evaluate the success of individual campaigns and to check whether the measures you're implementing are profitable.
Which Measurement Values Are Important
Before you calculate the ROI of your content, you must be aware of the difference between direct and secondary measurement values. Direct measurement values provide information about whether you have met the specific objectives of a campaign. They allow you to ascertain which content formats have the greatest impact and which channels are the most appropriate for your target group. It is only through an ROI calculation that you can assess the performance of one content format in comparison to others.
Secondary measurement values provide information on everything beyond the actual objective – for example, an increase in brand awareness through viral YouTube clips. However, it's the primary measurement values that are really crucial for the evaluation of your content marketing campaign.
Measuring Return on Investment
Ultimately, in content marketing – as in the rest of the business world – the goal is to achieve the best possible ratio of profit (rate of conversion to leads, customers) to cost (fixed costs, web hosting, planning, freelancer fees). The ROI formula will indicate whether you are working in a profitable fashion. Use the following sample calculation as a guide: If a campaign is about winning leads, you should be looking at how much money you spend on each lead generated (for example, by creating a webinar to win leads). To do this, divide your investment by the number of leads gained:
4,500 euros (webinar costs): 150 leads = 30 euros per lead (example values)
In this example case, 30 euros are spent to generate a new lead. This value helps you to compare multiple campaigns in regards to their lead performance. You can see at a glance which content brings about conversions and which content falls flat.
In addition, you can examine which channels generate the most leads and how their performance changes over periods of time. You can regularly monitor how many prospective customers a Facebook campaign generates and how many leads are gained through newsletters. Afterwards, you can compare the values with those for past Facebook and newsletter campaigns to check the rates of increase and determine which channels perform best over a longer period of time.
If, during an earlier campaign, you generated 1,500 leads through Facebook, and your current Facebook campaign has resulted in 3,000, you can record a 100 per cent increase. The percentage tells you at a glance whether your lead generation is changing positively or negatively from period to period, enabling you to draw important conclusions about the ROI.
Other Important Factors for ROI
Additional pivotal factors for the return on investment in content marketing are the profit per customer and customer lifetime value. For example: A Twitter campaign may generate more leads and a higher conversion rate than newsletters, but if the newsletter campaign ultimately results in more revenue through products sold, this is the measure with a higher ROI.
Cross-channel performance must also be taken into account as part of the return-on-investment analysis. It's only in the rarest of cases that a single measure alone will be the trigger for conversion. Instead of looking only at isolated channel silos, you must consider all the touchpoints of the customer journey, prioritise them in order of importance and recognise interdependencies. For example, it is important to determine whether you should address the target group via social media and then cultivate the relationship via newsletters, or whether another measure would be more efficient and profitable.
You can use tools such as Google Analytics to help you determine how leads have found you. Often, it is the ideal combination of individual measures – for which you can determine the budget precisely based on your analyses – that will ensure an optimal ROI for your content marketing.
Summary
As we've seen: Profitability can be measured precisely in content marketing. The evaluation of your content marketing measures in accordance with objective criteria enables you to optimise the cost-benefit ratio. Don't base the ROI calculation for your content marketing on individual campaigns and channels alone: Bring everything together to gain an overall perspective and use online tools for analysis. They'll show you how you can achieve an ever better result with the same or even fewer resources!
---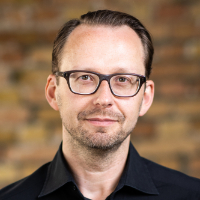 Gerrit Grunert
Gerrit Grunert is the founder and CEO of Crispy Content®. In 2019, he published his book "Methodical Content Marketing" published by Springer Gabler, as well as the series of online courses "Making Content." In his free time, Gerrit is a passionate guitar collector, likes reading books by Stefan Zweig, and listening to music from the day before yesterday.