The benefits of a successful pitch-workshop
Last updated on January 2, 2023 at 12:53 PM.
Every project, whether it's an advertising campaign, a media strategy, a corporate blog or a technology project, consists of three dimensions: strategy, direction, and execution. At Crispy Content®, we believe a pitch workshop is the best way to touch on all three of these points if you want to identify the perfect agency. In this article, we explain why pitches exist in the first place and the benefits of a pitch workshop for your business.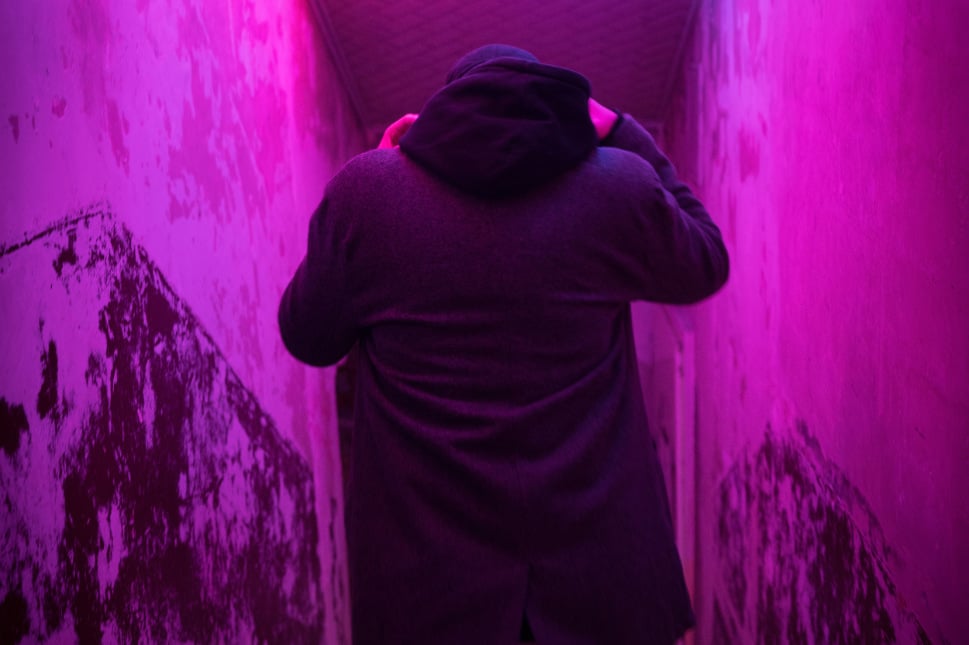 Why host a pitch?
Some businesses believe that the best knowledge of their product or service lives in-house. Mostly, this is true. However, to build on the knowledge and ideas you already have within your company, an outside view is important to shine light on previously ignored elements, and to get to know pitfalls and future directions. This is where an external service provider comes in, to bring knowledge and skills that are not available. With the help of a pitch, you as a company will get to know your future service provider better. Below, we've listed the three most important reasons to host a pitch.
A driving force for day-to-day business
Agency partners - regardless of whether they are marketing agencies, strategy agencies, content agencies or creative agencies - often provide new impetus for the company's day-to-day business.
After all, they work with a great variety of customers. This allows them to improve their technical skills more quickly than internal employees in the company, who always work on the same topic (but much more intensively).
Free thinking without blind spots
In addition, agencies work without blind spots, because they are usually not familiar with the workflows of the companies. They don't have fool's license, but they are still allowed to ask questions that internal employees haven't dared to ask for a long time. And finally, agencies can also be "partners in crime".
Pitching to avoid nasty surprises
Because innovation is often bought in the form of creativity, strategy or technology, the commissioning companies can only assess to a limited extent whether the collaboration will later be a partnership and successful.
For this reason, companies develop an archetypal task within the framework of a pitch, which the agencies solve and subsequently present along with its derivation.
Pitches are therefore necessary, because they partly anticipate the future and avoid nasty surprises. At least they should.
The results of a successful pitch workshop
As an experienced agency in pitch workshops, our idea of a good workshop consists of six outcomes that must be achieved at the end of each agenda item, but also at the end of the pitch workshop:
Content Outcome
Just as every pitch workshop has a content outcome, such as evaluating an agency's approach or creative capabilities, the workshop must also have a content outcome to evaluate.
Such a result can manifest itself in many ways: e.g. in the form of an idea, a plan of action, a sketch of a roadmap, on the basis of defined packages of measures, a visualization or even just a mission statement.
What this content has in common, is that it represents a result developed and adopted in the group on that day. Even if they are initial ideas or only temporary interim statuses.
Material result
Documenting a pitch workshop by photo and transcript to create a handout is a first start.
But what if the results didn't end up in a PowerPoint presentation that languishes on the corporate server after the workshop, but in a collaborative environment like Confluence where the ideas are further developed?
What if the template developed in the workshop of an editorial calendar filled with content, structures, and assignments just needed to be continued by the company?
If the outcome of the pitch workshop is connectable to the project that has not yet been won, the agency is building a cliffhanger that the company will find hard to resist.
Procedural outcome
This brings us to the procedural outcome: the pitch workshop is, neither from the agency's nor the company's point of view, a one-time event. The pitch workshop is not a showcase, it is already part of the project.
Therefore, the result of the workshop should be able to be integrated into the further project. Even if the agency is not familiar with these projects, it has enough experience from thematically similar projects to be able to replicate them with a high degree of probability.
In this way, we take away the company's fear of a still unknown future and convey the trust that is necessary for future cooperation.
Innovation transfer
People are curious. They want to be enlightened. This is true not only for individuals, but also for companies that hire a specialist agency. This innovative power should be shown in a pitch workshop.
Nothing is nicer than the feeling of going home with a newfound insight. The feeling is even nicer when this insight relates to one's own company, one's own project or even one's own person.
Agencies have a good chance to serve this need, since they were invited to a pitch workshop in the first place because they have knowledge and skills that the client does not have.
Agencies should take advantage of this opportunity. If they integrate innovation in the form of data, derived theses, transferable scenarios from other industries, smart tools or methods from other disciplines, they can shine and the company gets something out of it.
For example, content production in an editorial department can easily be mapped to SCRUM, which actually comes from software development and still doesn't seem to have arrived in editorial departments.
Collaborative result
In a pitch workshop, many things may be predetermined: The agenda, the approach or the structure in general. But not the results: a pitch workshop is a collaborative event. The outcome is the product of objective constants, such as the goals, the challenges, and the opportunities, and variables, such as the individual, subjective thinking of each participant.
This individuality of the outcome is so important because each participant must identify with the outcome, especially if the event is to be followed by specific tasks that participants must complete.
Emotional experience
Finally, the chemistry between all participants must be right. This can be checked much better in a one-day workshop than in a two-hour event. More participants can have their say more often and for longer, respond to each other, argue and build relationships with each other.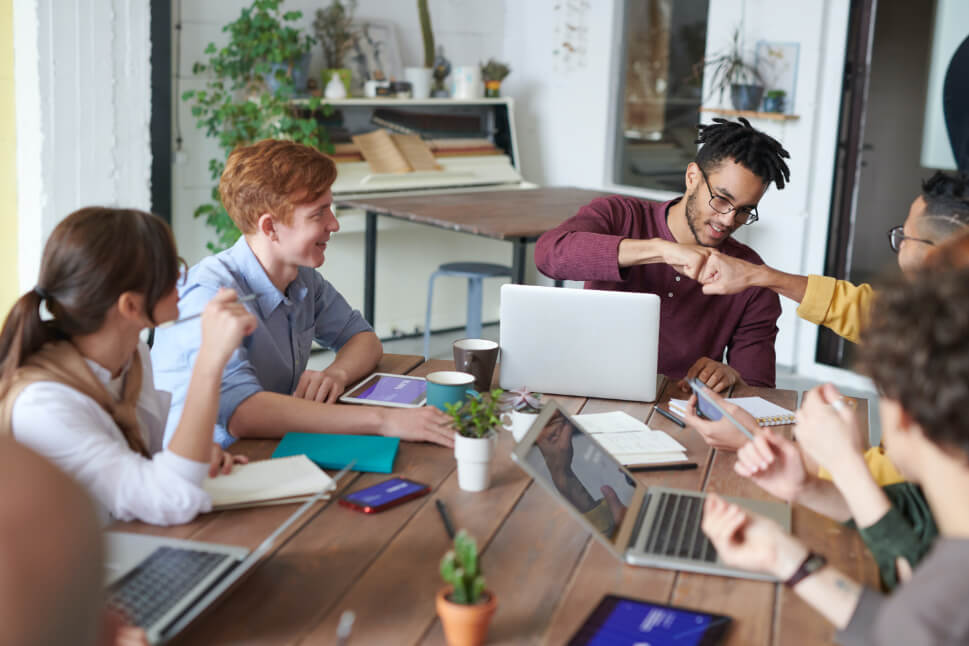 The advantages of successful pitch workshop
Now that we've listed the great direct benefits for your business when hosting a successful pitch workshop, let's have a look at the (long-term) financial advantages for your business.
Advantage 1: More return for the invested pitch fee for the company
Let's first focus on the obvious argument: the money. Let's imagine that the company invests the quite usual EUR 2,500 not in a PowerPoint presentation, but in an eight-hour day event with a potential agency partner.
What would the company be able to learn? It would learn something about working methods, inventiveness, the culture of discussion, the ability to compromise, professional competence, the ability to react to spontaneously emerging developments, and much more.
All information that cannot be gleaned from a two-hour pitch presentation and a PowerPoint deck.
While the sheer duration of a workshop is four times that of a pitch presentation, in the overall context of a multi-year project, this increase in hours invested is not noticeable.
Advantage 2: Less investment in the pitch fee for the agency
From the agency perspective, there are also only winners. Typically, workshops are sold to existing clients for €3,000 to €5,000. This is the selling price. The internal rate is then €2,000 to €3,000.
At first glance, this seems to be quite little. But: While in a normal pitch the result has to be modeled and anticipated, we as an agency only show how we proceed to produce the desired result. In concrete terms, this means a presentation of methods and ways of working, a brief exploration of the initial situation together with an idea as a spark for the discussion, and a suitable team setup. All this can be realized for €2,500.
Advantage 3: Lower costs overall
The pandemic did not bring us much good. However, it has shown that collaborative work, and that includes a workshop, can be virtualized.
Sure, a web meeting can't replace a sit-down dinner. But if the physical meeting remains limited to exceptions, we save ourselves travel expenses, accommodation costs, unused time in waiting rooms or on highways. We regain our quality of life.
Summary
Working with an external agency has great benefits for your company: they bring specialized knowledge, know their way around many businesses and take this knowledge with them to your project. But a classic pitch just won't do the trick – and will cost you more in the end.
With our successful pitch workshop formula you get greater results as a direct outcome. Your internal specialists have more input in the process, deepening the knowledge, and the return on investment on the long-run is much higher. Get in touch with our team for more information or to book a pitch workshop for your organization directly.
---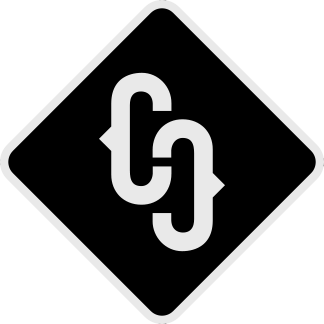 Crispy Content® Team
Creative, smart and talkative. Analytical, tech-savvy and hands-on. These are the ingredients for a content marketer at Crispy Content® - whether he or she is a content strategist, content creator, SEO expert, performance marketer or topic expert. Our content marketers are "T-Shaped Marketers". They have a broad range of knowledge paired with in-depth knowledge and skills in a single area.