Content Marketing Decoded: Social Media Examiner – Part 2
Last updated on May 2, 2022 at 19:19 PM.
Whoever deals with content marketing knows that the World Wide Web offers a wealth of concentrated knowledge, expert tips and training on SEO and SEM, social media marketing, content strategies, link building and much more. But in everyday life there is often no time to follow all these digital experts and platforms. That's why we have created our new blog series "Decoded". Each article is dedicated to a different specialist and his input on a topic from online marketing. In the first two contributions, digital expert Neil Patel focused on his SEO hacks for better search engine rankings. In the third and fourth parts of the series we look at Michael Stelzner's success tips on social media marketing. In the second episode of the social media series, you'll learn, among other things, how to design your ad campaigns on Facebook and Instagram effectively and what kind of content you can best reach your target group with on LinkedIn and TikTok.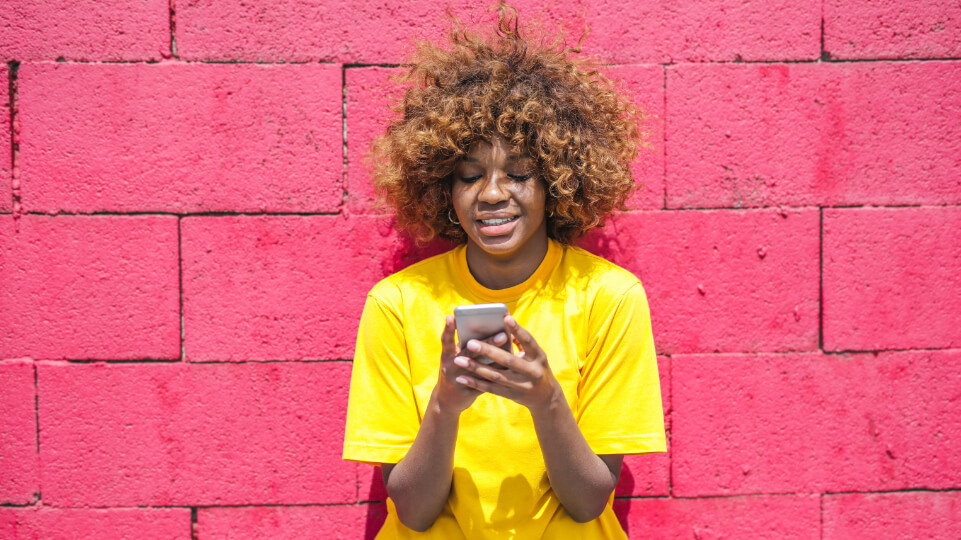 Facebook Marketing
Tip 8: Attract more visitors to your online store with advanced Facebook ad targeting
Facebook Ads offer many advantages, especially for eCommerce companies. It is only a few steps from brainstorming to implementation, as the social network provides its users with a comprehensive tool for easy creation of ads. The effectiveness of a campaign can also be quickly measured and improved through adjustments. At least that's what Miracle Wanzo, a proven expert for Facebook ads, thinks. In an interview with Social Media Examiner, she shares her tips for successful ad campaigns.
Miracle explains that the Facebook pixel can track not only the classic conversion funnel but also other user activities. These include, for example, the time spent visiting the website or searching for specific product categories. The user does not trigger a purchase process, but still shows an interest in the brand and its products. It is therefore worth tracking these activities via the "Custom Events" setting and using them for re-targeting campaigns. You can find further tips and suitable tools in the article "Advanced Facebook Audience Targeting for eCommerce Businesses" - in text form or as podcast.
Instagram Marketing
Tip 9: Use Instagram Stories for your product launch
Instagram Stories are an excellent tool to arouse the curiosity of your followers and prepare them for the upcoming product launch. Social Media Examiner interviewed Instagram expert Alex Beadon and could extract many tips from her. Instagram Stories are content that disappears within 24 hours. This time span seems very short - and yet the investment is worthwhile, says Alex. Followers who read the new story every day become the biggest fans and actively support the upcoming product launch. Their answers to your stories go into your inbox as a direct message, which allows you to build a much closer and personal relationship with your followers.
And this is how Alex works:
Even if it may seem difficult at first to publish stories every day, she just stays on it and keeps developing new content.
Approximately 90 days before the launch, she arouses the curiosity of her followers and gives them the feeling of being involved in the product development: by giving them first hints about the content/properties of the product and by getting feedback from the crowd
She shares positive reviews on Instagram in its highlights
One week before the launch: she organizes a challenge to prepare the leads in the best possible way
After the launch: She asks those who have not yet bought about their reasons and thus gets into conversation with potential customers
It creates special "thank you" landing pages for buyers, who can share them on their Instagram profile.
These are just some ideas that have made her product launch successful. To learn how these stages of Alex's "Project Storyline" worked, read "Using Instagram Stories During a Launch: Promotional Strategy".
Tip 10: For cost effective ad campaigns on Instagram, include the Customer Journey
You can place ads on Instagram just like Facebook, YouTube or LinkedIn. For this you invest an amount X and hope for as many leads as possible. But Instagram users want to spend their time on the social network, not primarily surfing external websites. In addition, different content works on Instagram than on Facebook, for example. Here, visual content plays a much bigger role, Instagram Story Ads work differently than Instagram Feed Ads, and the way you tell your story and interact with your audience is also different from other social networks. Learn more about this in the Instagram Guide from Social Media Examiner.
Beyond these fundamental differences, Social Media Examiner's Susan Wenograd recommends that you consider the customer journey of your target audience when selecting campaign objectives on Instagram. What does that mean in concrete terms? She divides the Customer Journey into three phases: At the top are the prospects, in the middle are the visitors, and at the bottom are the leads. If you want to reach potential interests, engagement is a suitable campaign goal. Such a campaign is much less expensive than conversions and allows your prospects to contact you as a brand.
For the Middle of Funnel, the goals of traffic or lead generation are optimal - users are interested but not yet ready to buy. With the appropriately designed Instagram Ad, your campaign becomes a well-rounded one. What else you should look out for to create a cost efficient ad funnel, you can read in the article "How to Create a Cost-Effective Instagram Ads Funnel: 4 tips".
LinkedIn Marketing
Tip 11: Create more reach for your organic content
LinkedIn is a great social network for the professional sector. Here you can link up with business partners, follow industry experts, find applicants and exchange ideas in thousands of thematic groups. When your target audience is on LinkedIn, you naturally want them to see your organic content and increase your reach.
After the last major algorithm update (as of July 2020), "real relationships" are now more important than ever on the social network. Until now, 1 percent of LinkedIn top users dominated the feeds of all other members - average users had no chance at all to increase their visibility. Now LinkedIn analyzes your colleagues, people you talk to on LinkedIn, hashtags and LinkedIn pages you follow, and the groups you've joined. So build a network around your topic, communicate with other industry experts, and link to members who are interested in similar posts as you are. Publish content that adds value to your network.
To learn how to use LinkedIn's handy features to find matching groups or follow hashtags, read Social Media Examiner's article "How to Get More Organic LinkedIn Exposure for Your Content". You'll also find plenty of tips on how to use a question or a list of questions to help you engage with other members.
Tip 12: Strengthen content marketing on LinkedIn with videos
Videos are an effective medium to convey your company's message, to give your brand a face and thus create trust with potential customers. This accelerates sales cycles and turns prospects into regular customers. But for content marketing like this to be successful, you need a strategy. So if you want to publish videos on LinkedIn, Social Media Examiner recommends an audit first:
Analyze the video content you already have and assign it to the stages in the conversion funnel: top, middle and bottom.
Check out the video content of your competition:

categories,
the number of likes and comments,
how they convey their message,
How do they animate potential buyers to take the next step in the Conversion Funnel?
In the next step, think about what videos you want to publish. Some ideas of Social Examiner are:
Live videos
Tutorials
Videos on corporate culture or offering insights behind the scenes
Videos in which you present the results of a new study or give exciting insights into your industry
Interviews
Video Ads
On Social Media Examiner, you'll find more practical tips on how to create LinkedIn videos that work in the article "How to Create LinkedIn Videos That Work".
TikTok Marketing
Tip 13: Develop effective content for your target group using the reverse research method
TikTok has only been on the market since 2018 and already has over 800 million users worldwide. In July 2020, the number of active TikTok users in Germany was 1.63 million - and that only on the iPhone. As TikTok expert Rachel Pederson from Social Media Examiner explains in the video "TikTok Content Ideas for Businesses", there are many unwritten laws on the new social network. However, companies should know them to be successful on TikTok, because it starts with the analysis of the target group and their interests.
There are two types of content on TikTok: evergreens and trends.
For Rachel, the first category includes videos about education, entertainment, engagement and emotions. They offer lasting added value and collect new views over the years.
But: Trends are quickly over - new ones add every week. Mostly they are challenges from celebrities ("Try that out") or dances, with users showing their choreography to a current song.
To find out what content your target group likes, use the reverse research method: In the search function, enter the hashtags that your ideal target group would use. An important hint from Rachel: If you enter hashtags related to your brand, niche or industry, you will only find your competitors, but no potential customers. Then analyze the first videos in the result list. Find out what pattern they follow and then develop content to match. So you don't have to worry about performance, because your content works.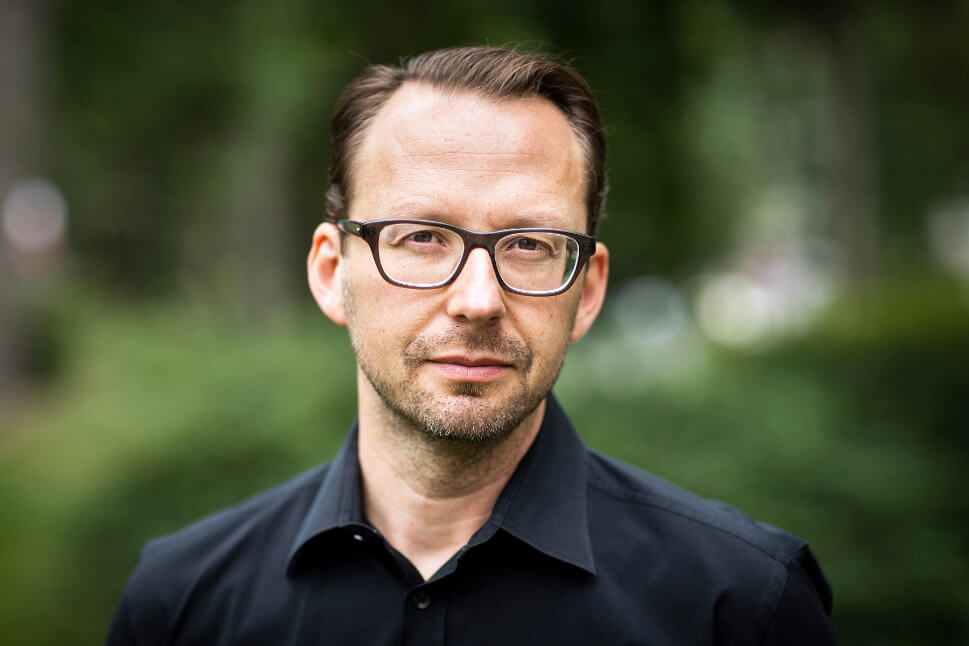 What does Gerrit from Crispy Content® say about this?
"Michael Stelzner and his team masterfully handle the strategies and tactics of social media marketing. I especially like the creativity with which they reinterpret individual content for each network. We also think in network specific formats. I think while the key to efficiency lies in the control of performance measures, the greatest effect achieves creative, surprising content that was tailored to the target group."
---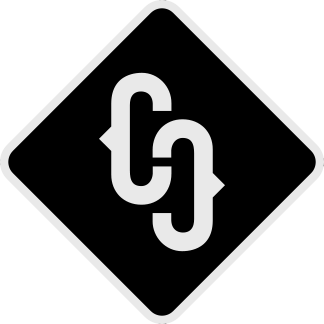 Crispy Content® Team
Creative, smart and talkative. Analytical, tech-savvy and hands-on. These are the ingredients for a content marketer at Crispy Content® - whether he or she is a content strategist, content creator, SEO expert, performance marketer or topic expert. Our content marketers are "T-Shaped Marketers". They have a broad range of knowledge paired with in-depth knowledge and skills in a single area.