Predictive Lead Scoring – A Glimpse Into the Future
Last updated on November 21, 2021 at 13:26 PM.
Picture the scenario: Your lead management team has accumulated a huge pool of data on prospective customers, and you need to analyse and rank it according to the lead scoring technique. But you want an even more precise and time-efficient method – one that will serve up the most promising leads on a platter. No such method exists, right? Wrong: Allow us to introduce you to predictive lead scoring!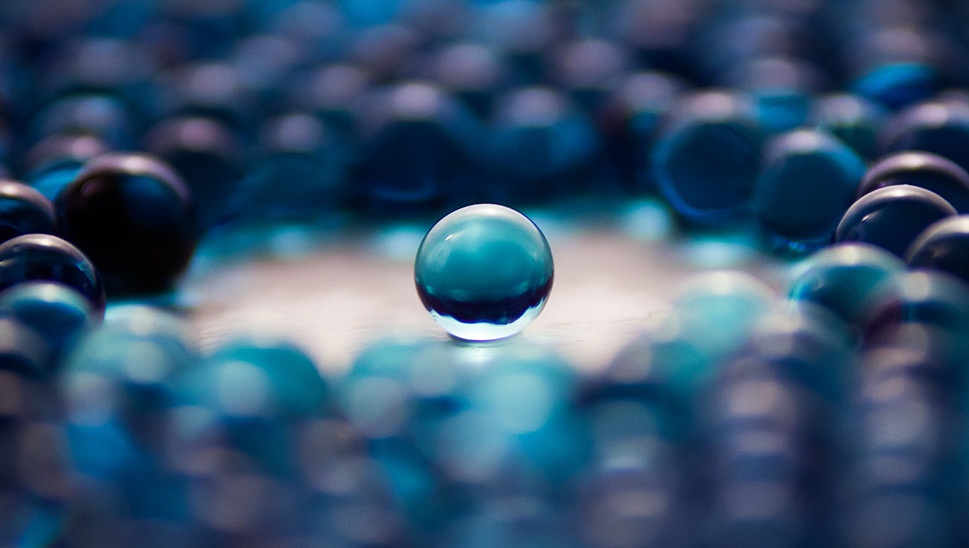 The natural successor to traditional lead scoring relies on cutting-methods from the fields of data analysis and machine learning. Intelligent algorithms take the work out of searching for the perfect lead and help you to predict the future purchasing behaviour of potential customers.
Lead Scoring and Predictive Analytics
Conventional lead scoring uses a number of user attributes to assess and bundle the most attractive leads. It looks at factors such as the job title of the interested party, their position within the company, their salary and a diverse range of other characteristics that can be used to evaluate an individual's purchase intention. Within the B2B sector, for example, leads with a company domain name in their email address are more likely to result in a sales transaction than users whose addresses end in @gmail.com.
On top of this, you can analyse a lead's level of interest: Do they open your emails? Have they taken part in a webinar provided by your company? Have they looked at particular areas of your website? The answers to these questions can help you judge whether a lead is likely to be converted into a paying customer through effective lead nurturing. The selection process is also useful from the point of view that your sales team receive only those leads that have the potential to become paying customers.
Predictive lead scoring builds on these traditional methods, but exploits the possibilities of modern technology much more effectively in the process. It's no longer your responsibility to select and weight each of your lead characteristics; rather, intelligent algorithms do all the hard work for you. What's more, predictive analytics is able to draw from a much larger data pool.
Predictive Lead Scoring in Lead Management
Predictive lead scoring trawls your company database based on automatically generated criteria for the most likely candidates for conversion. What's more, it is able to recognise even the smallest buy signal from interested parties. Consider the tool a practical aid that becomes more effective the more customer data it receives. The best results are achieved via a comprehensive selection of data from various marketing automation solutions combined with external sources such as social media.
To begin with, the tool analyses your existing customer database and searches for attributes and behaviours common to all users who have been successfully converted from leads to customers. The aim is to build a holistic snapshot of your leads. Who are they, and how do they behave? Which personal and professional characteristics do they exhibit? What and how do they buy?
Using the data, the predictive method determines which indicators have had the greatest influence on your leads' purchasing decisions. This gives rise to a formula that flags every prospective customer in your database in the shortest possible time.
Finally, predictive analytics uses the user profiles you've developed to identify the ideal lead for your company. Thanks to machine learning, the formula is refined with each fresh analysis. This ensures an increasingly precise – and thus more profitable – selection process. The goal is to obtain a formula for your leads' behaviour, making it predictable.
The Advantages of the Method At-A-Glance
Predictive lead scoring takes a weight off your marketing team's shoulders and increases the hit rate for promising leads. While classic lead scoring often works according to the principle of trial and error, and requires you to invest a lot of time to find the right search criteria, the predictive method automates the process using intelligent algorithms. This gives rise to two main advantages:
More accurate and reliable results: Because predictive lead scoring uses a much larger amount of data than traditional lead scoring and takes advantage of intelligent software, a company's "ideal lead" can be identified much more accurately than before. This leads to more precise lead selection and increases conversion rates and ultimately sales. In addition, the predictive method uses machine learning to recognise the lead characteristics of purchasing decisions with ever greater precision over time.
Faster and more cost-effective results: With conventional lead scoring, you spend a large amount of time creating the lead-scoring model, defining lead criteria and evaluating the results. Predictive analytics, on the other hand, is largely based on automated calculations, saving you a significant amount of time and money.
As we've seen: Despite the fact that predictive lead scoring takes significantly less time than the conventional variety, the results enable you to predict your leads' future purchasing behaviour with precision – bringing benefits for both your marketing and sales teams.
How to Use Lead Scoring with Maximum Efficiency
Only through a goal-oriented, structured approach can the full potential of predictive analytics be exploited. Firstly, you must provide detailed customer profiles containing as much personal information as possible. Secondly, you must analyse the behaviour patterns of your users. See which search terms are the most popular, where users are accessing your web site, and which content meets with the greatest response.
As soon as you have gained sufficient insights from the available data, it's time to implement corresponding measures. Produce content that is customised to your users. Send purchase offers that are explicitly targeted at the respective users: generic standard newsletters are of no interest to anyone. Moreover, be sure to optimise your lead nurturing process on an ongoing basis - for example, by using automated marketing measures tailored to the personal needs of each user.
A Watertight Approach to Finding the Best Leads in the Future
Predictive lead scoring, which has so far been used predominantly by technology companies, is gaining traction in the B2B mainstream. Various cloud service providers already have the process on offer, including market giants such as Salesforce. Predictive analytics often works alongside other marketing automation tools.
What to keep in mind: Intelligent algorithms and machine learning are playing an increasingly important role in the search for the right leads. Join other forward thinkers at the forefront of technological development and consider predictive lead scoring for your firm. Once the method has established itself properly in a few years' time, your company will be able to benefit from significant prior experience, placing it far more than a hair's breadth ahead of the competition.
Want to take a glimpse in the lead scoring crystal ball? Then get in touch! We're experts in the field of marketing automation and will be happy to advise you:
---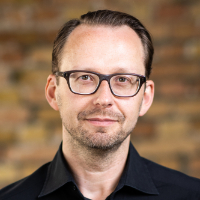 Gerrit Grunert
Gerrit Grunert is the founder and CEO of Crispy Content®. In 2019, he published his book "Methodical Content Marketing" published by Springer Gabler, as well as the series of online courses "Making Content." In his free time, Gerrit is a passionate guitar collector, likes reading books by Stefan Zweig, and listening to music from the day before yesterday.