Lead Scoring: The Highest Form of B2B Marketing
Last updated on November 21, 2021 at 09:34 AM.
Are you constantly surprised by how effectively the Google algorithms interpret your needs? Not only do they present us with relevant search results, they also simultaneously weight and filter them – a principle that businesses have now begun to utilise as part of their lead management activities. In this post, we show you how to capitalise on the opportunities of lead scoring and create a ranking for potential customers.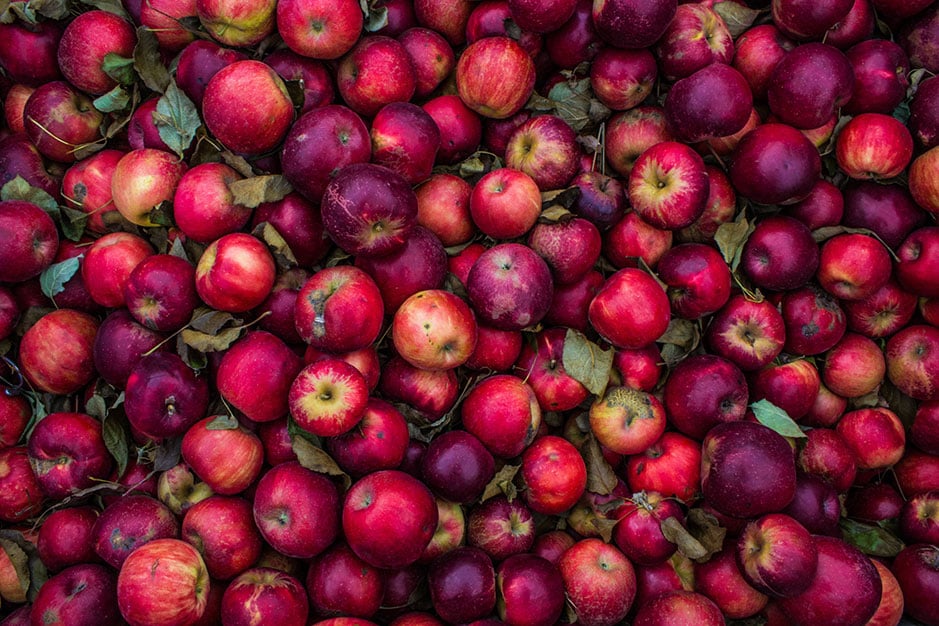 The lead score indicates which users have only briefly dropped by your website and which are worth fighting for. Instead of nurturing all leads to an equal degree – as one would with the shotgun approach – it makes sense for businesses to separate the wheat from the chaff and identify those potential customers who are genuine prospects.
EXPLICIT LEAD SCORING: EVALUATING INDIVIDUAL USERS
Explicit lead scoring looks at the profile of a prospective customer or "lead" and shows you just how relevant they are for your business – or, more precisely, how closely they match the buyer persona that represents your ideal customer. Within the B2B field, the closeness of this match is governed primarily by factors such as:
the sector, size, location and annual turnover of the company;
the department to which a specific user belongs, and
their position within the company.
Be mindful: The more extensive the scope of your data collection, the more complex the subsequent calculation and data representation will be. Over-engineering can result in your list of "hot leads" remaining permanently empty.
CALCULATING THE EXPLICIT LEAD SCORE
After data collection comes the grading of individual factors. Leads should always be evaluated in regard to the probability of closing a sale: for example, you might award the head of a purchasing department a score of one, while the HR manager of the same company gets four (the lower the score, the better). The former is your ideal point of contact for all discussions pertaining to sales offers; the latter, on the other hand, has scarcely any influence on their company's purchasing activities. The example calculation could look as follows:
Value of the Lead for Your Business = Sector (score of three) + Annual Turnover (score of one) + Department (score of one) + Position (score of two)
Building on this, you can then weight the individual categories according to your needs. If a business's annual turnover is particularly important to you, you could multiply the score for this category by a factor of three. There is no universally applicable concept for how the categories must be weighted: businesses must use their individual requirements profiles to decide for themselves which data is afforded the most attention.
IMPLICIT LEAD SCORING: EVALUATING THE INTEREST OF A LEAD IN YOUR BUSINESS
Thanks to explicit lead scoring, you've now determined to what degree an interested party is a relevant prospect for your business – but what about the other way round? Does the lead in question have any interest in you? Implicit lead scoring can help answer this question by analysing how often and in what ways the lead interacts with you. To begin doing this, you must identify the markers by which the lead's activity is measured. These could include:
Visits to your company website
The relevance of websites accessed
Actions carried out on your website
Responses to your email marketing
Collecting this data will enable you to analyse a user's individual interests.
CALCULATING THE IMPLICIT LEAD SCORE
Since we used numbers to rate the individual categories in the explicit score, the use of letters (A to J) for the implicit score provides a logical way to distinguish clearly between the two. A score of "A" signifies many and targeted user interactions with your company, while J stands for a minimal level of activity. The calculation for an implicit lead score could look as follows:
User's Level of Interest = Website Visits + Website Relevance + Activity + Email Correspondence
Using this method, you can ascertain whether a particular user is merely clicking aimlessly through your website from time to time or is regularly and purposefully accessing your pricing pages and examining specific products in more detail.
OBTAINING A MEANINGFUL RESULT
It is precisely the combination of explicit (property-based) and implicit (action-based) lead scoring that enables you to conduct a meaningful evaluation of a prospective customer.
In our sample calculation, a final score of A4 would be the optimal result. Such a score indicates that the user in question is a perfect fit for your customer profile: the explicit lead score shows that they – as measured against your buyer persona – closely match your ideal customer, while the implicit lead score signifies their high level of interest in the products and services you offer. This prospective customer must then be afforded special attention within your lead nurturing campaign, since the chance of making a sale is very high.
In contrast, you can safely discount leads with a significantly less favourable result, since they neither fit your buyer persona nor have sufficient interest in what your company has to offer.
PREREQUISITES FOR EFFICIENT LEAD SCORING
Successful lead scoring depends on multiple factors:
Content and landing pages: To be able to obtain the data you need, you need high-quality content and - most importantly of all - conversion-optimised landing pages. Ultimately, users won't just give up their data. One option could be to offer a free e-book for download, but to require users to complete a form before they can get to it. In this form, you can ask for the data you need to calculate the explicit lead score.
Buyer persona and lead criteria: Identify in advance what makes a prospective customer perfect for you. Then, establish a grading system based on those criteria.
Relevance of interactions: As a first step, decide which user interactions you want to include in your assessment. As you do so, focus on what's important for your organisation.
Involvement of the sales team: Maintain regular contact with your sales team and regularly check the conversion rate of leads they deliver. If leads only seldom result in paying customers, it means that your lead scoring method still has room for improvement.
AFTER THE ASSESSMENT: THE ALL-IMPORTANT CUSTOMER CONTACT
As helpful as these individual scoring models are, it's important not to forget the personal contact that comes afterwards! The lead scoring process is simply a form of preselection.
Ideally, you should contact the most promising leads by telephone to sound out their actual willingness to buy. If a customer has a specific buying intention, forward them to your sales team. Check the conversion rate regularly to determine the efficiency of your method.
SEND POTENTIAL CUSTOMERS TO THE QUALIFYING ROUND
By now, you should see that the possibilities of lead scoring are not to be underestimated: Instead of squandering resources on leads that do not match your buyer persona or have only minimal interest, you can concentrate your energy on interested leads with a real intention to buy. This minimises "wastage" within your lead management campaigns.
To avoid being overwhelmed by the manual processing of data, you should also take advantage of the opportunities offered by marketing automation solutions like HubSpot or Oracle. These programs not only enable you to automate and centrally manage your entire lead management process, but also to better harmonise your lead scoring and lead nurturing campaigns.
---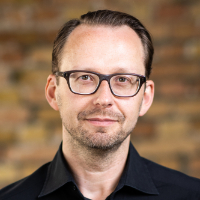 Gerrit Grunert
Gerrit Grunert is the founder and CEO of Crispy Content®. In 2019, he published his book "Methodical Content Marketing" published by Springer Gabler, as well as the series of online courses "Making Content." In his free time, Gerrit is a passionate guitar collector, likes reading books by Stefan Zweig, and listening to music from the day before yesterday.