An Entrepreneur's Guide to Social Media Management Software
Last updated on May 2, 2022 at 19:48 PM.
Behind every promising business model is an entrepreneur driving the process forward. While innovative products and services attract customers, strategic marketing is what makes a new business venture profitable. In the months following a business's launch, entrepreneurs work toward breaking-even. Meeting this goal sooner-than-later is achievable when effectively marketing to the right target audience. Entrepreneurs optimize audience outreach by regularly sharing content on social media platforms. With strategic social media marketing, business founders can grow their customer bases by promoting their services across platforms like Facebook, Instagram, and Twitter. Social media management softwares simplify the planning, scheduling, and posting process for entrepreneurs. This way, you can focus less on the technicalities and more on the big-picture.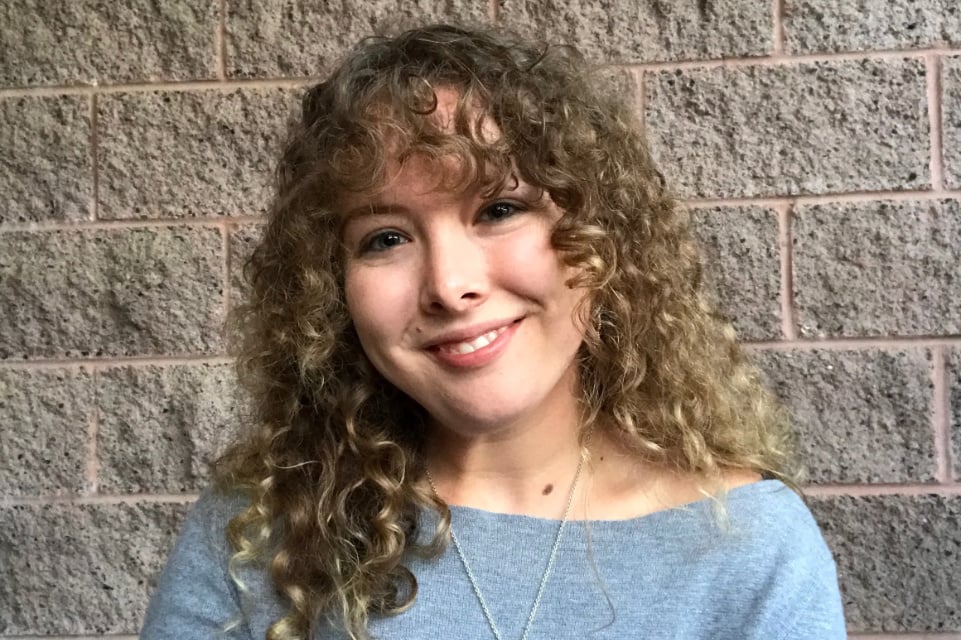 Mackenzie Scott for Crispy Content®
Why Social Media Marketing Works
Owning, operating, and marketing a business creates an ever-growing list of expenses. While financial risks are inevitable, entrepreneurs try to limit risk when possible.
Especially when your business is in the early stages, the advertising budget isn't likely to have much flexibility. Not only is social media marketing a cost-effective option, it increases your business's accessibility to others by promoting across multiple social channels.
While organic social posts may increase revenue over time by creating more brand awareness, running strategic ad campaigns across multiple social media platforms yield immediate results.
By personally investing in boosted and branded content, you can target specific audience groups and increase earnings. Creating branded content, especially, allows you to partner with brands or individuals with an established consumer base.
People follow brands that they trust to deliver high-quality content and services. So if these same people discover that the brand they follow endorses you — or vice versa — the likelihood that they will follow you in turn is high.
When utilized the right way, social media marketing with organic and paid content can accelerate your business's growth.
If your business doesn't already have a social media presence, starting an account can immediately connect you with new audience groups. With social media management software, you can develop content calendars, track analytics over time, and use the collected data to plan future marketing campaigns.
The Best Social Media Management Software For Entrepreneurs
Whether you're starting a business on your own or with a team, you have options when choosing the right social media management software. Most programs will offer two or more specialized plans that allow you to manage a set amount of social platforms. The amenities and capabilities will differ from software to software, which is why it's important to vet your choices.
Sprout Social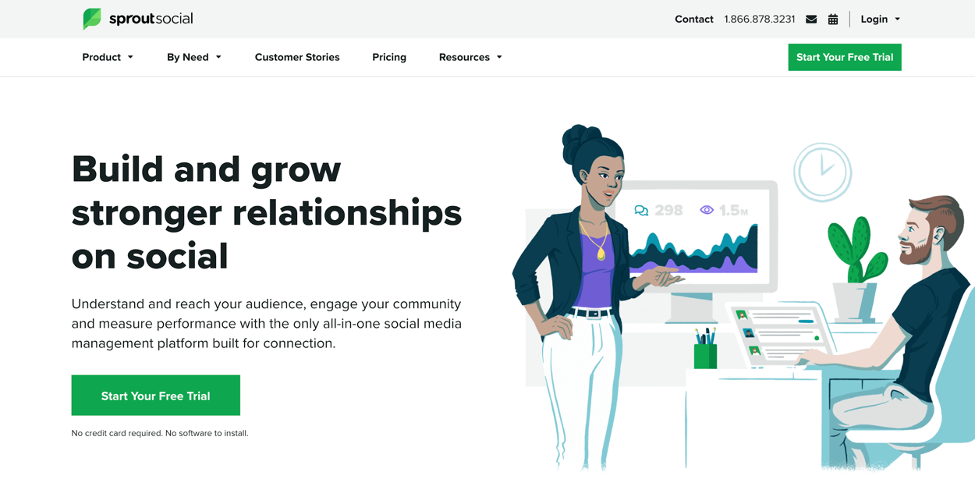 Sprout Social gives users the freedom to schedule and monitor posts on multiple platforms without hassle or complication. Entrepreneurs need to identify and understand their target audience so that they can market to them effectively. Sprout Social is designed to meet this need and give users the analytics needed to strengthen their platforms.
Entrepreneurs can access this software by choosing between three different plans: Standard, Professional, and Advanced.
The Standard Plan
With the standard plan, users can manage up to five social profiles. The social content calendar and reporting function are valuable features, especially for solo entrepreneurs who want to focus on improving the quality of a few select platforms.
Integrating boosted posts and branded content into a content calendar can be effective when optimizing specific posts and increasing engagement. This Sprout Social plan offers paid promotional tools specifically-intended to boost Facebook posts.
The Professional Plan
Sprout Social's most popular option is the professional plan, which includes all of the standard features and more. With this plan, as well as the advanced plan, users can manage up to 10 social profiles.
The reporting function for this plan is highly specialized and provides users with competitive reports for Instagram, Facebook, and Twitter. For users managing a Twitter account, there is a trend analysis function for keywords and hashtags.
Entrepreneurs with this plan have the option to schedule posts for publication at the specific times when follower engagement is statistically high.
The Advanced Plan
The advanced plan is the ultimate package for entrepreneurs looking for the most management features and automation tools. In addition to the tools available with the professional plan, users are able to use the content library, chatbots, and automated link tracking.
Hootsuite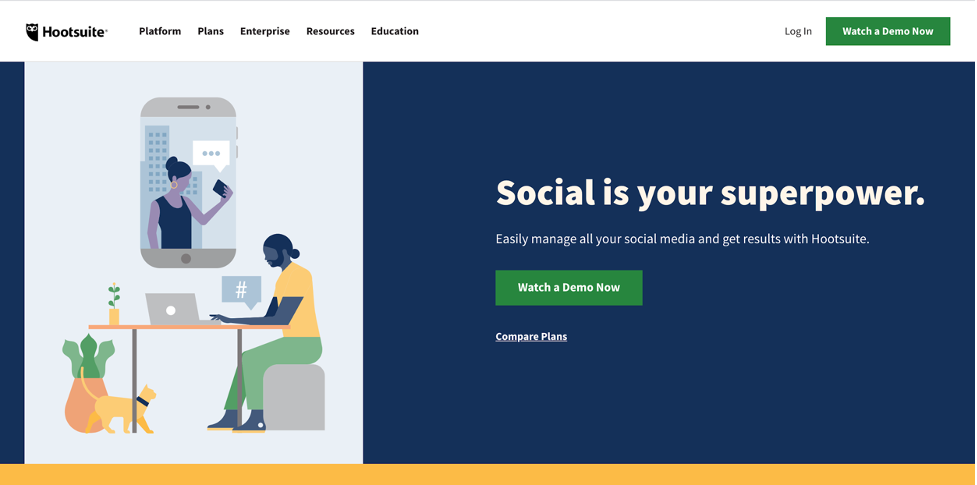 Hootsuite is a team-friendly social media management tool offered in four different packages: Professional, Team, Business, and Enterprise. Users can conveniently manage multiple social accounts in one place and plan ahead for upcoming social media campaigns. Regardless of which plan you opt for, you can schedule an unlimited amount of posts.
The Professional Plan
This plan is specifically designed for entrepreneurs and allows for one user to manage up to 10 social profiles. Users can schedule an unlimited amount of posts each month and benefit from the automated publication function. In addition to the performance analytics, users also have a monthly ad spend limit of $500 for boosting posts.
The Team Plan
The team plan allows three users to manage double the amount of social profiles as the professional plan. Because of the user permission and team messaging functions, this plan is a great option for entrepreneurs adding new members to the team and delegating responsibilities across the group.
Amenities with this plan include analytics, a custom-branded URL, and a monthly ad spend limit of $2,000.
The Business Plan
Entrepreneurs building their businesses and bringing on more team members need a social media management tool that offers a wide range of capabilities. This plan in particular gives five or more team members access to up to 35 social profiles. Along with the extra features, users have a higher monthly ad spend limit of $5,000.
The Enterprise Plan
Hootsuite's enterprise plan is the most customized option of the bunch and is priced on a case-by-case basis depending on a business's needs.
Zoho Social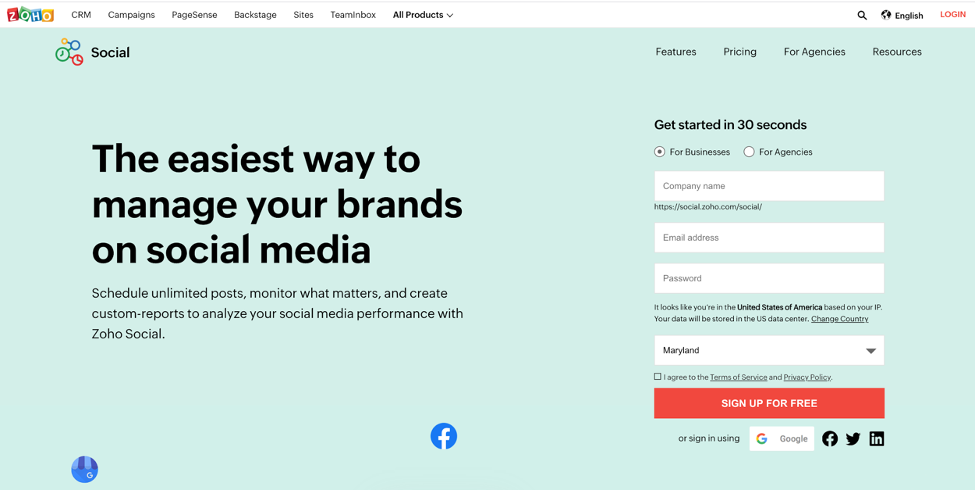 Zoho Social is a comprehensive social media management tool with plans that fall into two main categories: For Individuals & Businesses and For Agencies. One of the embedded features for this software is the time optimization function which pinpoints the specific times during the day people are most active on social media.
For Individuals & Businesses
Within this category, users can choose from either a standard or professional plan. The standard plan gives two users the ability to manage up to seven social channels. The business plan has the same social channel capacity but offers several new features. Entrepreneurs with the business plan benefit from functions like the bulk scheduler, custom audience targeting, and Facebook lead ads and forms.
For Agencies
Zoho Social offers both the Agency and Agency Plus plans to give entrepreneurs resources when growing their businesses. In addition to the professional plan features, the agency plan comes with management of 70 total social channels –– and the upgraded plan offers twice this amount.
Buffer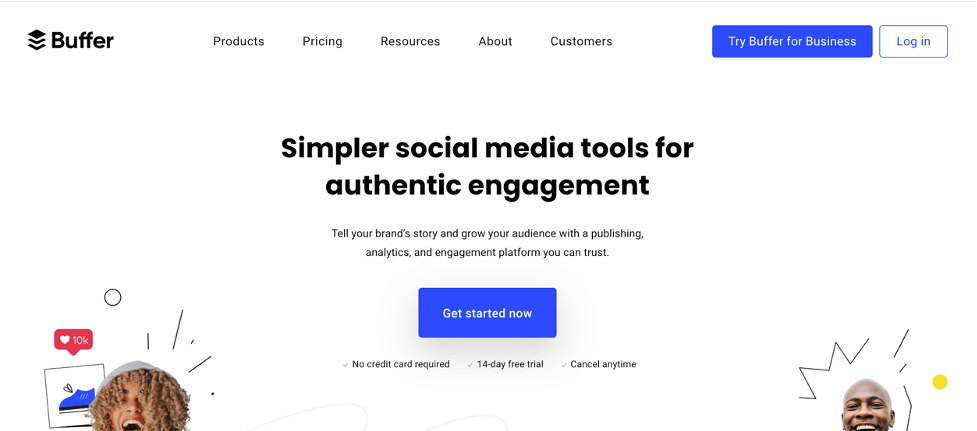 Buffer is a beginner-friendly tool equipped with features that simplify the process of managing and monitoring social media content. Especially when compared to other programs on the market, Buffer's selection of plans is affordably priced with a varied selection of useful features.
Depending on your specific needs, you can choose between three social media management plans: Pro, Premium, and Business.
Pro
The pro plan is one of the most affordable options available today. A single user is able to manage up to eight social channels and schedule 100 posts for each managed channel. The social media platforms that are compatible with this software are Instagram, Facebook, Twitter, LinkedIn, and Pinterest.
Premium
With the premium plan, two users can manage a maximum of eight social media accounts. For each account, users can create a posting schedule with up to to 2,000 posts. In addition to the features that come with the pro plan, users also create draft posts and access the Instagram Hashtag Manager and Instagram Shop Grid.
Business
The business plan offers entrepreneurs the most variety with Buffer. Six users can manage 25 social media accounts and schedule 2,000 posts for each one. The features that users are able to access are identical to the ones in the premium plan. What makes this plan truly stand out from the others is the flexibility that comes with more potential users and social media accounts.
Conducting Regular Social Media Audits
Social media management softwares are extremely useful tools for integrating social media marketing into your business plan. The aim is always to increase engagement and generate more traffic to your website. While this type of software is optimal for scheduling and publishing content, the programs previously mentioned are also equipped to measure analytics and do much more.
Entrepreneurs benefit from conducting regular social media audits with the data gathered from social media management tools. This is because audits give you the opportunity to evaluate which strategies have been effective or ineffective over a certain period of time. Let's say you conduct a quarterly social media audit. The aim is to evaluate your business's progress in terms of brand representation, follower engagement, and revenue across your social media platforms.
During an audit, you can measure new follower trends, isolate top performing posts, and see the amount of website traffic each quarter. You should also compare the audience demographics from platform-to-platform to make sure that your content appeals to them.
Referring to the analytics from previous audits gives you much-needed insight into the big-picture growth of your business. From this analysis, you can adapt your approach to address areas that need improvement and continue to grow your business.
Analyzing and using this data on a regular basis works to your benefit when developing a successful content strategy.
Social Media Management Software Is A Game-Changer
When launching a new business venture, you must take everything into account. From the initial funding to the budget plan, working within your budget isn't just an option –– it's a necessity.
After investing time and resources into cultivating your business, the next goal then becomes widening your audience outreach. A strong marketing plan requires a diversified approach that accounts for an always evolving market.
Social media marketing plays a crucial role in converting social media followers to consumers by improving a company's visibility. Take a B2B royalty free music company, for example.
The target audience is looking for SEO-driven content and radio-quality music for video that will help position them for professional success. But if social sharing is off the table, it's more difficult for this audience to come across your services.
Entrepreneurs turn to social media marketing as a way to strengthen customer relationships and create more public awareness about new businesses. Those who are growing a business on their own or with a team have a lot to gain from investing in a social media management software program.
---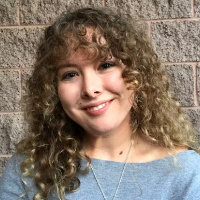 Mackenzie Scott
Mackenzie is a copywriter at Soundstripe, a royalty free music company that provides creators and businesses with music for video.