Content Marketing Decoded: The SEO Hacks of Neil Patel
Last updated on January 2, 2023 at 14:31 PM.
Whoever deals with content marketing knows that the World Wide Web offers a wealth of concentrated knowledge, expert tips and training on social media marketing, content strategies, SEO and SEM, link building and much more. But in everyday life there is often no time to follow all these digital experts and platforms. Therefore we have created our new blog series "Decoded". Each article is dedicated to a different specialist and his input on a topic from online marketing. We start with Neil Patel and his most important SEO hacks. In this first article we will introduce you to eight of the most important SEO hacks by Neil Patel. What can you expect? Tips on content marketing, branding strategy, free SEO tools and user experience that can improve your website's ranking many times over.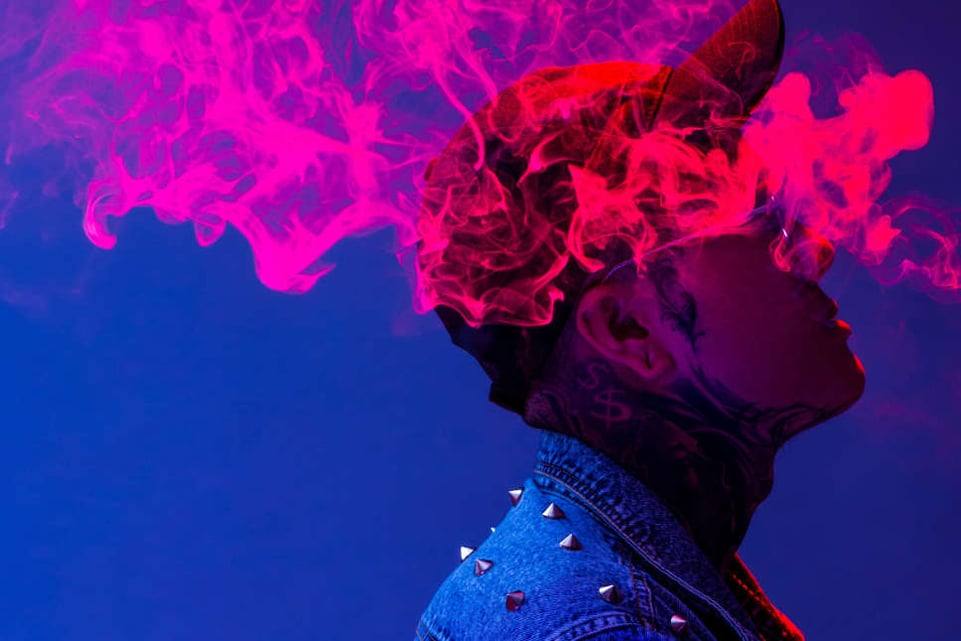 Who is Neil Patel?
Neil Patel is one of the world's best-known experts in digital marketing. He is just 35 years old and has built several successful companies, including Crazy Egg, Hello Bar and Quicksprout. The road to success has not been easy: He is now sharing the lessons he has learned from his successes and mistakes over the past 20 years in online marketing on his blog, his YouTube channel and together with Eric Siu in the Marketing School podcast series.
Hack 1: Use free tools to improve search engine rankings
Why spend a lot of money when there are free tools to help you with your SEO strategy? Neil Patel sees it the same way. And these are his recommendations: With Animalz Revive and Content Decay you can monitor your content and see which posts you should be update (see Hack 2).
AnswerThePublic supports with new content ideas and Keyworddit provides the keywords. And you can find out how your website will be displayed in the results with BROWSSEO.
If your domain is available in distinct languages, you can generate the correct hreflang tags with Aleyda Solis' tag generator tool.
Neil Patel presents even more SEO tools in his video "STOP Paying for SEO Tools".
Hack 2: Using older website content effectively
Wouldn't it be great if you could improve your organic ranking with as minor effort as possible? Neil Patel has some cool tips for this. He starts with the content: Instead of writing recent articles, you can update old articles or add one or two paragraphs and add new keywords. Or you can link the recent blog article in earlier thematically relevant posts.
It can also be worthwhile to create a so-called "Power Page" on which you combine all blog contents to a certain keyword and make it easily accessible through a table of contents. In this way, even pages that have attracted less traffic so far will rank better. Very simple, isn't it? The idea comes from Brian Dean, the founder of Backlinko. We will look at his hacks in one of the next blog posts.
You can find more tips on how to make the best use of existing website content for SEO in podcast episodes #1288 and #1288 by Neil Patel and Eric Siu.
Hack 3: No content for the sake of content
Content is king! This was the motto for years. 2020 is the motto: Unique content is king! According to Neil Patel, the times when we should publish content for the sake of content are over. You just can't stand out from the crowd anymore. Instead, write fewer articles that are well-researched and offer real added value to your readers. Publish short podcasts instead of hours of interviews and get your topics to the point. Content has to be original and unique these days - there's just too much competition out there. For example, Neil publishes articles on his blog sharing his personal experiences or presenting new data. This way he attracts readers, even though he's working on topics that hundreds of other bloggers have already written about.
How you can create such unique content and what tools help you do it, Neil reports in his article "The Future of Content Marketing".
Hack 4: Integrate videos and podcast episodes into content
Your website visitors only stay for an insufficient time and rarely come back? Then it's time to incorporate media such as YouTube videos and podcast episodes, because in 2020 users want more than just classic content. Neil's experience is that videos will increase the time spent on the site and make users feel more connected to the brand. They will want to interact more, share content or comment on it. When you answer the comments, users have a reason to come back. The advantage for your search engine rankings is that your KPIs will develop better than those of your competitors, which in time will catapult you higher up the SERPs. Producing quality content like videos is expensive, but it's worth it. Neil has tried it.
Hack 5: Long-Tail Keywords instead of generic keywords
You want to rank high in the search engines with generic keywords like "online marketing" or "SEO"? Neil Patel and his colleague Eric Siu have tried it and they are not very enthusiastic. The competition is fierce, the prices are high, the effort is immense - and the ROI tends towards zero.
Such general search terms hardly generate any leads. The two experts therefore recommend long-tail keywords that comprise several terms. This way, the results displayed fit much better to the user's detailed search, which leads to more qualified website visitors and ultimately to more deals. To find such long-tail keywords, you can use the Ubersuggest tool, which Neil Patel developed.
In his blog post "3 Simple Steps to Get Your First 10,000 Visitors from Google" he explains how to develop the right long-tail keywords and improve your ranking
Hack 6: Use your brand to improve your search engine ranking
If you use your brand effectively, you can improve your search engine ranking. How to do that? Neil Patel recommends several approaches. One of them is a domain name with an exact match, best suited for the market. You may also use incorrect spelling. For example, many people in English-speaking countries write Shofer instead of Chauffeur. The test with a corresponding domain ShoferDriver.co.uk achieved a high ranking in a quick time.
Second tip: Stick to what you are known for. A niche offer generates many more leads in the corresponding target group than a variety of topics. For example, use long-tail keywords (Hack 5) so that users see exactly the results they expect when they search.
Third tip: Interact with your community. Respond to all comments on social networks, develop a live chat on your website so that visitors can easily communicate with you or your team. This will not only strengthen the bond with your brand, but it will lead to more traffic to your site and ultimately better results in the SERPs.
Hack 7: Provide free products
And what's new in 2020? The trend is towards product-driven traffic growth. Provide your website visitors with free content that benefits them - Neil suggests. These include:
E-books
Industry reports and studies
specially developed tools/services
Webinars
This way you generate more leads: Website visitors receive more content and expert knowledge for their e-mail address. They become potential customers, which you can turn into paying customers on their way through the Conversion Funnel.
Another option is upgrades for your blog posts or transcripts. The principle is the same: If you want to see the additional content, enter your email address and name in a form. And what can you offer your website visitors? How about:
Worksheets,
Video tutorials,
a list of resources/sources,
bonus interviews or
Checklists?
It is important that the contents offer added value. Only then are visitors willing to give their e-mail address for this purpose.
Hack 8: Pay attention to the loading times of your website
What Google's recent update from May 2020 puts even more emphasis on is the user experience. And a key factor for UX is the loading time of a website. The faster this works, the more satisfied your visitors are and the higher you rank in Google. But how do you improve loading times? Start with the Google Page Speed Insights. Enter your URL and you will receive an analysis of how your page is performing. If something has to be done, the tool will show you how to do it. To speed up the loading time of your website on mobile devices, Neil Patel recommends an AMP framework.
Setting up a CDN (Content Delivery Network) can also be worthwhile, especially if your website visitors come from all over the world. It stores an image of your website on servers in key regions of the world, allowing users from those regions to access your website more quickly.
Another thing that increases the load time of your website is too many ads. The more of them you have, the more external resources need to be accessed and loaded each time. Select them well and integrate them harmoniously into your content so it does not affect the user experience.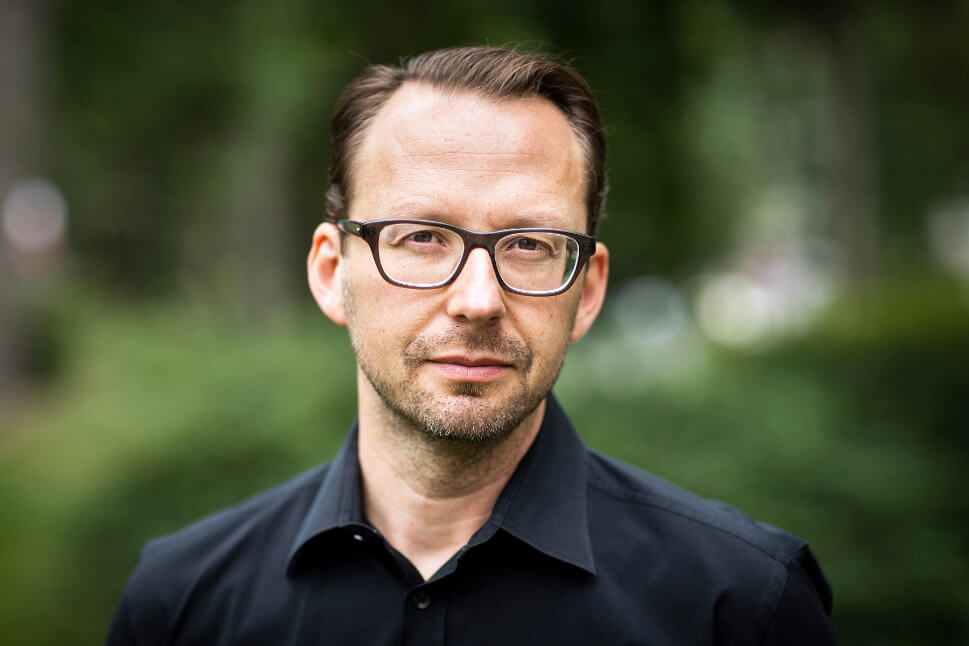 What does Gerrit from Crispy Content® say about this?
"Neil Patel is so successful with his SEO hacks because his goal is not search engine optimization, but the optimization of content and measures for a better user experience.

Neil always has the right answer to the user's question, and fortunately the user finds this answer quickly and easily. Google thanks Neil Patel with high visibility and tons of organic traffic: both are pulling in the same direction".
Hack 9: Improve search engine ranking through FAQ
They are more and more often seen on Google: frequently asked questions. When you enter a search term, the search engine lists a series of questions with the corresponding answers to your query. What if users could find this FAQ on your site and see it directly in Google? Even if not all users follow the link to your site, some will do so to learn more. The result: more traffic.
There are two possibilities: Either you create a separate page with the FAQ or you put three or four thematic questions under each article. If they pick up the focus keyword of the article, they will additionally strengthen your search engine ranking. You can find inspiration in the search results on Google for your particular keyword.
Neil Patel explains exactly how to do this in his video "How to Improve your WordPress SEO in 30 minutes".
Hack 10: Detect and correct SEO errors
Nobody is perfect! Especially not in SEO - there are just too many variables. That's why you can use tools like Ubersuggest to find errors in your search engine optimization. Ubersuggest is a mostly free tool developed by Neil Patel. He wants to help users to improve the performance of their websites. One feature of Ubersuggest is the page audit. Enter the URL of your website and you will receive a list of results within 10 minutes. To see all the details, it may be necessary to create an account.
Especially check out the section "Top SEO Problems". These can be key issues like:
Too few words
Duplicate Meta Description
Duplicate Title Tags
Slow page speed
Dedicate yourself first to the critical points that have a high impact on your search engine ranking. The more bugs you fix, the better you rank in the search results.
Neil has another important hint about "too few words": Not all pages have to contain the recommended 2500 words. On some pages, such as an overview page or on "About us", far fewer words are sufficient.
Hack 11: Choose keywords with high search volume and high CTR
Keywords play a crucial role in SEO - we all know that. That makes it even more important to choose the right ones for your websites and contributions. Neil also recommends his Ubersuggest tool, but you can also use another tool of your choice. The principles you should follow are the same:
Use keywords that have a higher search volume on the desktop than on mobile devices - studies have shown that the conversion rate is higher here
Select keywords with high search volumes, high click-through rates and high cost-per-click (CPC) - since it is organic search engine optimization, you do not have to pay the CPC.
Have a look at the suggestions for long-tail keywords
Select the relevant keywords for your website
Integrate them into your website and your high-quality content
As additional information, Ubersuggest provides the SEO difficulty. This value should preferably be below 40 points. Furthermore, you can get suggestions for similar topics, questions or offers ("near me") in the tool. Neil explains exactly how to do this in his video "How to Find Lucrative Keywords That Are Easy to Rank For".
Hack 12: Increase website traffic with backlinks
Did you know that links in the SEO ranking factors have an influence of 30 percent? That means: The more backlinks you have, the higher your website ranks in the search results. A certain SEO experts, the so-called Black Hats, have used private blog networks for this purpose: A person has several blogs and links the posts to each other in all directions. Google eventually found out about this and punished the respective sites. To generate valuable backlinks, Neil therefore recommends:
write guest posts on other blogs
publishes real testimonials and customer reviews
submit your website to online directories
create high-quality content so it is shared often and with pleasure
It is about building partnerships and creating backlinks in an honest way. Eventually, Google will punish dubious techniques, which will cause your site to slide down in search results.
Hack 12: Improve ranking with internal links
Search engines like Google use many algorithms to analyze and rank websites. It is up to the author of an article to structure and organize the content. To help Google understand the meaning of your blog articles, include internal links to other areas of your website. Neil Patel recommends a maximum of two to three links per post.
Hack 13: Optimize Meta Titles and Meta Descriptions
Meta Title and Meta Description belong to the basics of search engine optimization. Many people still neglect the possibilities offered by these two-page elements. For the ranking itself, the Meta Description has less importance. This element - together with the title - is the first text of your website that a user sees in the result list during a search. If the description is missing, users are more likely to click on a competitor with a description.
By formulating the title and the meta description appealingly, you make people curious about your product, your service or your blog post. Encourage users to take action by integrating a call-to-action. "Try to bring people to the point of sale", as Neil Patel says: Bring people to the point of sale. Title and description should be as accurate as possible. Use adjectives to highlight the benefits of your product or service, such as "5 simple tips on how to keep your desk tidy". In contrast, "5 tips for keeping your desk tidy" is less attractive.
With a tool like the Google Search Console, you can also filter out those pages that have high impressions but a low click-through rate (CTR). Optimize Meta Title and Meta Description on these pages so that more users click on them.
Hack 14: More traffic through URLs without date
You can easily implement this hack: Remove the date from the URL of your posts. Search engines assume that articles with a date are only relevant for the respective period. But if your content is timeless and will still be relevant in a few weeks, months or even years, then the date in the URL is unnecessary. You will see your traffic soar.
For more tips on the best URL, check out podcast episode #177 by Neil Patel and Eric Siu.
Hack 15: Three invisible SEO laws you should know
After a whole series of SEO hacks, there are finally three invisible laws of search engine optimization, as Neil Patel calls it. They concern branding as an expert, the user experience and one's own technological adaptability.
What does Neil mean by branding as an expert? We live in an age where fake news circulates on many channels. But the major search engines and social media want to provide their users with added value. Then write these well-researched articles in your subject area, on your blog. Build up a powerful brand and position yourself as an expert. This increases the chances that the search algorithms will rank your articles better and you will attract more traffic to your site.
And what does the user experience mean? You can do as much on-page and off-page SEO as you want. If your product and service are not good enough, there is no point in doing this. Big companies like Dropbox, Slack or AirBnB are successful in terms of SEO because they want to offer their website visitors the best user experience. It's all about building pages that are user friendly and that visitors can quickly find their way around. Fast loading times also play an important role here. Pay attention to this.
Are you ready for a change? The own adaptability is another factor to be successful with your website in the long run. New technologies are constantly coming onto the market, algorithms are changing - and this requires constant adaptation to new SEO techniques. In 2020, for example, voice search, the oral entry of search terms via voice assistants, will play an increasingly important role. You must design your website to meet these new challenges to ensure that it will rank as well in the future.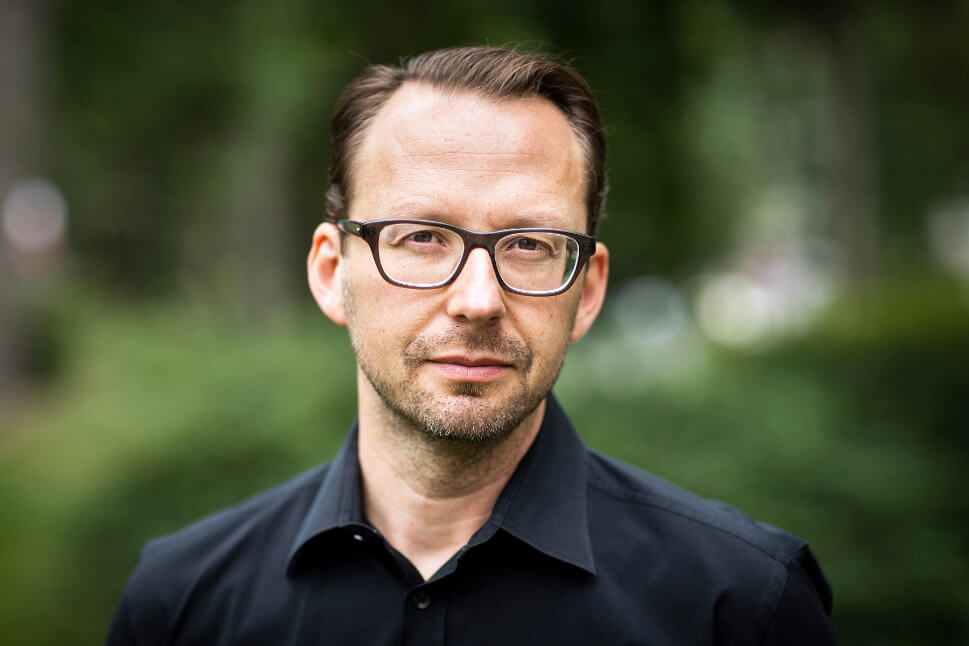 What does Gerrit from Crispy Content® say about this?
"Neil Patel is simply incredible. Not only does he have an eye for the big picture, as shown in the first part, but his tactics presented here are brimming with pragmatism. His knowledge is almost inexhaustible. That he has integrated this knowledge into a tool that is free proves he has a much greater vision than most other digital experts."
---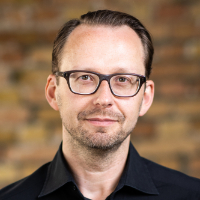 Gerrit Grunert
Gerrit Grunert is the founder and CEO of Crispy Content®. In 2019, he published his book "Methodical Content Marketing" published by Springer Gabler, as well as the series of online courses "Making Content." In his free time, Gerrit is a passionate guitar collector, likes reading books by Stefan Zweig, and listening to music from the day before yesterday.