The Customer Journey
Last updated on January 2, 2023 at 14:03 PM.
An experienced content marketer knows how to create an authentic, trustworthy, and positive partnership with potential customers. For users, beginning their customer journey often means navigating through a chaotic and wild jungle – precisely why we've used this metaphor. There are highwaymen lurking about left and right, who sell mirror shards as if they're diamonds (salespeople) or want to involve unsuspecting travelers in a time-consuming and equally meaningless conversation (advertisers). It is so worthwhile to have a reliable and experienced partner like the content marketer, because they make the customer journey simple. They are the guide through the jungle.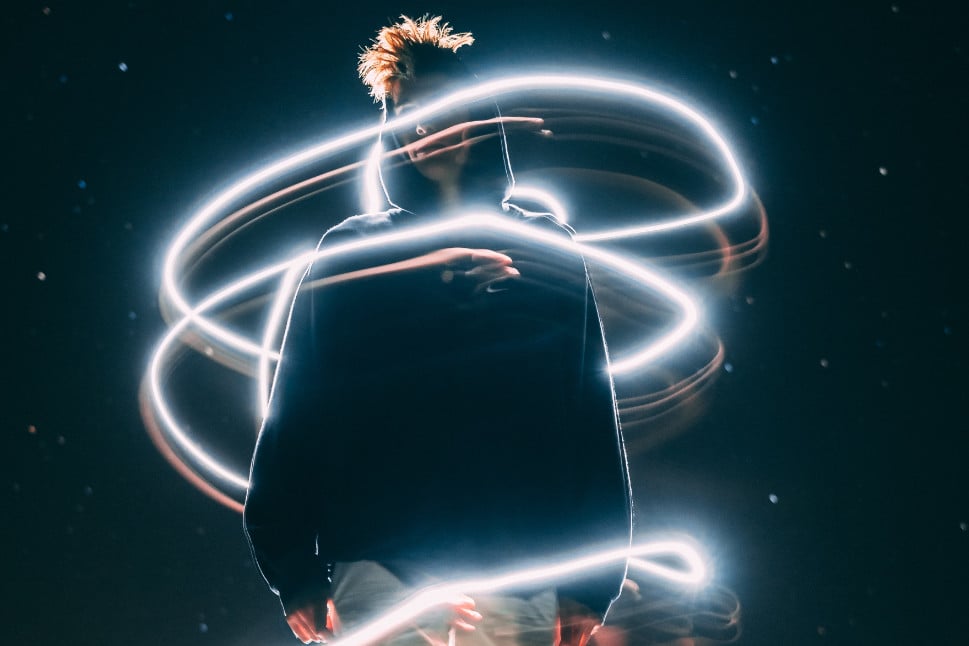 What is a customer journey?
The path from anonymous user to paying customer and enthusiastic follower can be very complex and diverse. Our potential customers come into contact with our company in different ways and at different points of contact, e.g. through advertising banners, social media posts or emails.
As varied as the points of contact are, so too are the needs of our potential customers. This means we also need multiple offers to match the wide variety of needs. So, a customer journey is what integrates all of these needs together, because it involves the comprehensive experience that a user has with a company or brand. Instead of focusing on individual transactions, a customer journey summarizes the entire customer acquisition process from start to finish.
Which phases make up a customer journey?
Roughly speaking, the customer journey can be divided into the following phases:
Awareness: The user realizes that they have a problem. The information they seek in this phase should help them pinpoint this problem, and the fact that they need to find a solution for it.
Consideration: The user now gives their problem a specific name. They begin looking for information that will enable them to solve the problem. They evaluate the problem and what solutions might solve it.
Decision: In this phase, the user searches for a concrete solution, i.e. a product or service. They compare the different information on such solutions and make a purchase.
Due to the fact that the customer acquisition costs for new customers are seven times higher than those of existing customers, we should also focus on getting former customers to convert again. Nonetheless, for the purposes of this text, we will concentrate on new customer acquisitions going forward.

The Customer Journey vs. The Conversion Funnel
Although the customer journey often takes a rather passive approach, we have outlined it here in a more active sense:
In the "Awareness" phase, a user becomes interested in solving a particular problem and starts doing research, for example, with Google.
In the "Consideration" phase, a visitor comes to a website to search for a potential solution and evaluates the products and services. They become a lead by subscribing to the email newsletter.
In the "Decision" phase, the user qualifies as a marketing or sales qualified lead by opening personalized emails and visiting the corresponding landing pages.
As soon as the user makes a purchase, whether digitally in an online shop or offline via sales staff, the ROI is generated and the process is completed.
This active approach to the customer journey then leads us to a second concept, the conversion funnel.
How do I create a customer journey?
1. Know the basics
A customer journey is made up of a variety of elements, but at the end of the day, it is all about the target group, communication methods (marketing), and conversions. In order to simplify things and focus on the conversion process, we'll assume here that you have already developed some basic knowledge of your target group and have created a persona that outlines how to best communicate with them.
The intention with the customer journey is that you earn more revenue by communicating with potential customers in a suitable manner. So, the end goal of this entire process is the conversion, which marks the end of the customer journey (for new customers).
In the following sections, we will discuss the conversion process, which is the core element of the customer journey.
2. Set goals
A memorable journey always involves an end destination. As described in the first section, our end goal is to get more conversions. However, since a customer journey can easily occur over a period of 24 months (like with the capital investment industry), we need to break things up with intermediate destinations.
These intermediate destinations are also conversion goals, but they are not yet complete. With intermediate destinations, we can monitor a user's progress within the customer journey, because they are constantly qualifying themselves on their journey. For example, if a user has shown an openness to the appropriate type of marketing during this journey, they become a "marketing qualified lead." If they have indicated that they have the necessary financial resources so that we can sell to them, they are a "sales accepted lead." If they repeatedly visit our products, services, or other digital offers, a lead who is receptive to purchasing is a "sales qualified lead."
There is no fixed definition for how users change during their customer journey. For example, if a product is complex and requires explanation, we could imagine an "educated lead" as an intermediate goal. This could perhaps be defined as a lead who has downloaded a particularly large number of our manuals. Overall, the key factor is that we have a tangible metric to base qualifications on.

3. Define the phases of the customer journey
The phases of the customer journey describe the time periods between the respective destinations of the user. Of course, we strive to keep these periods as short as possible, but we know from our own experience that "good things take time". That's simply how things work. While the customer goes through this essential decision making process, we act as a guide and provide them with the appropriate information in order to form a partnership. This step is necessary for both users and us in order to develop this relationship. So, give yourself and your customers time for this to process to take place.
The phases of the customer journey should also be set according to the conversion goals.
Typically the user starts in the "Awareness" phase once they have identified a problem. Their progress continues, for example, with an "Education" phase, where they learn about various possible solutions to their problem. The result of the "Education" phase could be a long list of possible solutions for their particular problem. In the next phase, "Consideration," the user evaluates the different solutions and puts a virtual shortlist together. With this shortlist, they move into the last phase, the "Decision," which describes the process of comparing these solutions and then making a final purchase.
Similar to conversion targets, it is important for the customer journey phases to have defined metrics for achieving them.
4. Define touchpoints
Touchpoints are the places where you communicate with your customers and engage them with your brand and products. This includes for example:
Websites
Chatbots
Emails
Social media
Spotify
Netflix
Third-party websites
WhatsApp
The customer and their communication behavior drives how you integrate and define touchpoints. This should be based on where they attract the most users for the lowest investment and also have the highest probability for conversion.
Each platform works differently, and comes with various opportunities and challenges. Since managing communication can be very complex, narrow touchpoints down as much as possible. Focus is the key.
5. Define actions
The user takes particular actions during the interaction with your brand, products, or services. This could be, for example, a Google search for your keywords or a click on one of your emails. However, the user can only take these actions if you give them the opportunity to do so. That's why things like keyword optimization or highlighting your call to action with high color contrast are so essential.
You define which actions the user needs to do and give them every chance to do so - keyword conversion optimization.
6. Define motivations
Every action is a result of cause and effect. Likewise, each of your customer's actions is motivated by an emotion. The emotions of your customer change depending on the phase of their customer journey.
The emotional driving force of every particular user's action is usually caused by a problem. If you know this, you can provide the right solutions at the right time, so that you can positively develop the relationship between your brand and your potential customer.
7. Define objections
Objections are the reasons why the conversion or the final transaction didn't work. There can be many types of objections: the website loads too slowly, the user interface is not set up correctly, or the message is unclear.
From a sales perspective, the objections are also the same:
"The solution doesn't fit our problem."
"The solution is too expensive."
"The solution provider is not an expert."
"The solution provider doesn't fit with us."
In order to appropriately handle objections, we answer objections by claiming the opposite, illustrate them with comprehensible examples, and provide proof.

Summary
A customer journey is the ideal model for turning users into paying customers. It is a hypothesis that needs to be tested - and this most certainly with analytics. For example, how many people click on your website and then leave before buying? The analysis of these results can show you where customer needs are not being met. By using the customer journey to define communications with potential customers, you can ensure that you provide valuable information and make it clear that people can use your company to find solutions to their problems.
---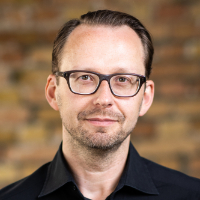 Gerrit Grunert
Gerrit Grunert is the founder and CEO of Crispy Content®. In 2019, he published his book "Methodical Content Marketing" published by Springer Gabler, as well as the series of online courses "Making Content." In his free time, Gerrit is a passionate guitar collector, likes reading books by Stefan Zweig, and listening to music from the day before yesterday.