TikTok Marketing: 6 Reasons B2B Brands Should Use It
Last updated on January 3, 2023 at 09:53 AM.
TikTok is one of the quickest growing social media platforms at the moment. So much so that you cannot think of the word "social media" without TikTok. Released in 2016, TikTok currently has an estimated one billion monthly active users. Moreover, about half of the users are aged 34 years old or younger. This explains why B2C brands have jumped on the bandwagon and taking advantage of the platform. But is there a way for B2B businesses to make TikTok a part of their marketing strategy?
What You Need to Know Before Trying TikTok
In a nutshell, TikTok is similar to Vine. It is a social media platform that allows you to develop short video content.
It was developed to cater to the Chinese market but gained popularity when its parent company, ByteDance, merged it with Musical.ly. Hence, it is a no-brainer that lip syncing content was one of the most popular content on the platform.
Nonetheless, TikTok users can explore other content themes like art, comedy, social media challenges, and more. On the other hand, this might be one platform that B2B brands should consider exploring.
What Makes TikTok Successful?
Various social media platforms have been launched, only to experience minimal success. But TikTok's staying power is here to stay. What makes it stand out from the rest of the pack?
The main reason it manages to draw in many users (the same as platforms like Youtube is the ability to go viral.) Add in the fact that the platform focuses on creating quality content and allows users to be themselves.
Its algorithm also allows anyone to go viral. It will regularly look up new clips, rather than just promoting the most famous content or videos from popular users.
This means that your content is likely to go viral even if you are new to the platform. And even if you do not have a massive following yet, your content can generate views and engagement.
That said, TikTok compels brands to be creative with the content they produce. That's because the platform is a great way to discover a new and younger audience.
6 Reasons TikTok Might be a Fit for Your B2B Brand
Because of TikTok's young user demographic, you may think this platform will not suit your B2B business. But come to think of it, B2C and B2B consumers prefer to interact with a brand on social media.
That's because they are looking for relevant and entertaining content. Why do you think life hacks are so popular on the platform?
We are not saying that TikTok is the new LinkedIn, though. For some brands, it might not be an excellent match when looking for a skillful employee.
But deciding whether you should be on TikTok or not has less to do with the platform. It is more Kevin Urrutia about how your B2B brand can leverage it.
In this post, we will walk you through the six reasons why TikTok might be an excellent fit for your brand:
1. Allows you to create unique content
Coming up with the content on TikTok for most brands in the B2B industry is relatively new. Hence, it would be best to include your team in the creative process. After all, producing TikTok videos also requires time, money, and effort.
Ideally, you need to come up with TikTok content that is smart, entertaining, and personal at the same time. If you can do this, you will be more successful in drawing people to watch and engage with your videos.
As a result, there is a high chance that the platform's algorithm will place your content in front of more people.
At Voy Media Advertising Agency NYC, we use the same blog content ideation approach for our videos. Because regardless of the format, we want to produce content that resonates with and is interesting for our audience.
If you are unsure what your audience's pain points are, consider asking them. Chances are, your target market is more than willing to share their struggles in the hopes that you can come up with a solution.
As an alternative, you can look for the common problems your audience is asking on the most popular forums on your niche.
2. Allows you to engage with your audience
If you think you can leverage TikTok to promote your products or services like usual, think again. The platform is not for faceless brands that want to generate sales.
Instead, use the platform to cultivate an authentic, human-to-human interaction. After all, B2C brands who are successful on the platform develop content that does not feel like a sales pitch.
As a B2B brand, you might want to use TikTok to showcase how you manufacture your products. The platform is also great for promoting employee advocacy.
Better yet, let your subject matter experts take over and allow them to have a Q&A session on TikTok. Just like how Gary Vaynerchuck is one TikTok but not his company (because VaynerMedia does not have to be).
3. Allows you to reach younger audiences
If you are trying to reach out or cater to a much younger audience, the platform can be an excellent addition to your social media strategy.
The largest generation living in the US is Generation Z, as they make up almost 28% of the total population according to latest marketing researches. While most of the majority of them are teenagers, it is not surprising that the oldest members of this generation are aged 23. Most of these people are not little kids anymore. These are mostly young professionals and college graduates.
Back in 2019, consumers spend 58 minutes, on average, to watch online videos daily. This year, video consumption worldwide is expected to grow to an average of 100 minutes daily.
Although the platform is quite popular with the younger crowd, figures show that it started to appeal to the older generation. Between October 2017 to March 2019, the number of US adults that use the platform rose to a whopping 450 percent.
As app creators continue to work on various advertising options, it can steadily attract a much older audience.
4. Allows you to provide what your audience wants
TikTok is all about user-generated content (UGC). Hence, your content must not feel like an ad even though you are trying to sell something.
Just look at how Chipotle is leveraging the platform.
They partner with influencers and create their videos. Nonetheless, it leans towards memes and trending tags. The results are videos that are fun to watch.
Whether you are producing funny or educational TikTok videos, the key is to be authentic. This explains why behind-the-scenes videos tend to hit, regardless of the social media platform.
It offers audiences a real look at what the brand is all about.
This includes the people behind the brand and the advocacies that you support. It provides audiences an unfiltered view of your brand's identity.
So, if you want your B2B business to make it big on TikTok, stay real.
5. Allows you to repurpose content
Whether you already have a blog or vlog and have been onto other social networks, you can repurpose your existing content for TikTok. The best part? You have a repository of content marketing ideas that can last for weeks!
You can sort through your blog posts and check which ones gained the highest number of traffic. You can then go through these posts and then copy-paste the most important points into a new document. Every point should be to have enough content for a TikTok short form video.
Now, think about how you can deliver that content to the platform. We are not saying that you must come up with a script. Remember that everything should feel genuine.
Think about ways you can grab your audience's attention.
What are the texts that you should place on top of the video?
What are the specific screenshots that you might need to help illustrate your point?
What exciting or unexpected elements might you want to throw in to grab your audience's attention?
Come up with short URLs so that it will be easier to show on the screen and remember.
6. Allows you to have a competitive edge
In the B2B industry, many brands and companies are still quite skeptical about whether they should be advertising on TikTok.
Because of its younger audience, the most entrepreneurial decision-makers are hardly on the platform. Thus, it is quite challenging for B2B companies to search for their target market.
But that could also mean that you do not have a lot of competition on the platform. Thus, you have the first-mover advantage, laying out the foundation long before your competitors do.
And by the time that they move onto TikTok, you have already established your presence. That's because you are starting to get the hang of it while your competitors are still figuring it out.
Some would argue that LinkedIn remains the gold standard when it comes to B2B social media marketing or B2B marketing in general. Nonetheless, there is no harm in testing new waters. Thus, we encourage you to dabble on TikTok and see how you can leverage it to promote your business.
---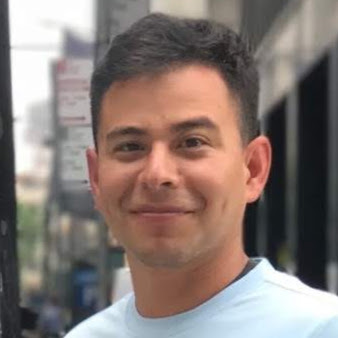 Kevin Urrutia
Kevin Urrutia is the founder of Voy Media Advertising Agency NYC, dedicated to helping businesses triumph over the ever-changing marketing landscape.