HubSpot History: What Made HubSpot a Success
Last updated on May 2, 2022 at 19:31 PM.
Being one of the leading software solutions for marketing and sales, HubSpot hardly needs an introduction. However, what made it such a success, and what can we learn from the history of HubSpot? Let's take a closer look at its evolution to better understand the value that the company promises to marketers and business owners.

The Core Idea at the Heart of HubSpot
To better understand the history of the HubSpot CMS and track its development journey, comprehending the core concepts behind this company makes the most sense to begin with. HubSpot has forever revolutionized the way we approach marketing, turning the attention of marketers from outbound towards inbound tactics.
How did HubSpot start? The founders of HubSpot were smart and tech-savvy enough to notice that in 2005, the customer behavior patterns and shopping expectations were changing.
Instead of being offered plenty of unnecessary stuff, they began to expect businesses to help with their pain points. In addition, the way they shopped was rapidly transformed under the influence of eCommerce development.
The combination of these trends gave the founders of HubSpot an idea of creating a marketing software startup that will be able to help small companies compete with the large ones in the online space on equal terms.
2004 - 2005: The Beginning of The HubSpot History
The first seeds of the HubSpot future were disseminated in 2004 when two fellow students, Brian Halligan and Dharmesh Shah met each other at the Massachusetts Institute of Technology (MIT).
They discussed and shared the opinion that the marketing landscape was changing. So in response to the new needs of businesses and their customers, they came up with the idea to create such a solution that will match new market trends.
In 2005, Brian and Dharmesh created a business plan and presented the first prototype of the future HubSpot CRM at MIT's $50,000 competition. Becoming semi-finalists and achieving the first success, they created a blog and quickly gathered a community of supporters around their idea.
2006 – 2010: HubSpot Hires a Sales Representative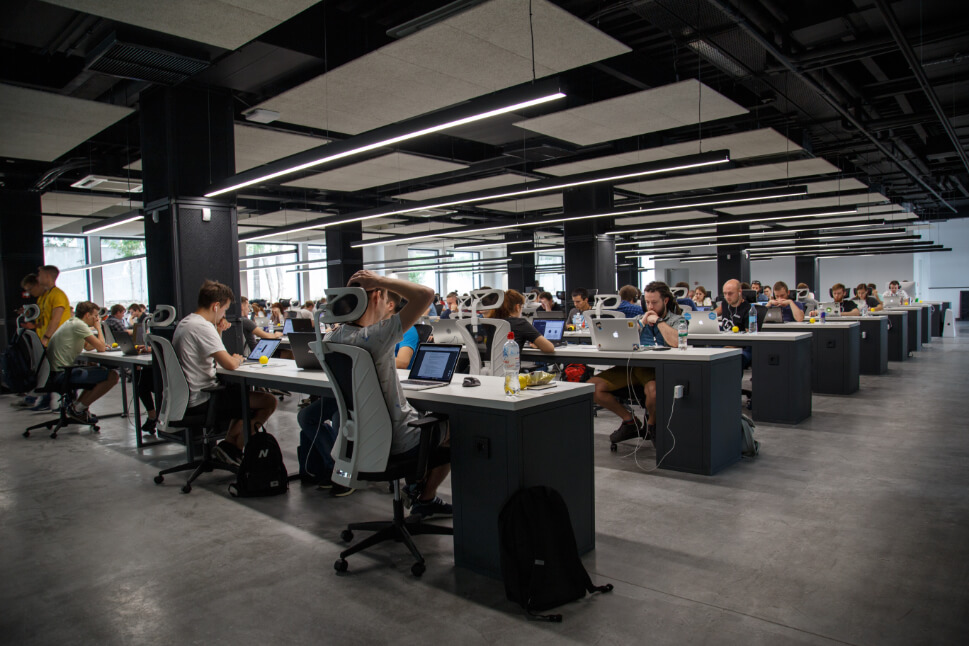 2006 is considered the year that HubSpot was founded. After the company launch, Brian and Dharmesh began to think about ways to package their software in a way to better tailor it to the audience, offering the solutions for website optimization and improving social media engagement.
This was a game-changing period for HubSpot. The founders hired a sales representative to grow their reach and sales. After Schwartz Communications, a Boston-based PR agency had tried their software, their revenue grew by 300%. Schwartz's success helped HubSpot build a strong reputation and trust among prospective users - since now there was real-life social proof that their software worked.
Soon, other companies became interested in what HubSpot was offering, and by 2010, the company's revenue reached $15,6 million. This year, the founders of HubSpot have also published an Inbound Marketing book.
2011: HubSpot Continues to Evolve
2011 was another remarkable year in HubSpot history. The company bought Oneforty - an app store for Twitter. In 2011, Halligan was given the Ernst & Young Entrepreneur of the Year 2011 New England Award. At this time the company revenue reached $65 million in capital investment.
As for the software development, the founders added a feature to personalize their website for each of their visitors. The number of martech products that they have offered was also expanded, so HubSpot began to target larger companies as well, tailoring their packages to the needs of the enterprises.
What's more, the basic and most effective marketing features were still offered for free - as well as they are still free to date.
2012: InBound Conference and Large-Scale Market Adoption
In 2012 HubSpot launched their Inbound Conference, which gathered top speakers from different fields, including but not limited to Michelle Obama and Issa Rae. This particular year, The Boston Business Journal featured HubSpot as the best place to work in 2012. The first overseas office located in Dublin, Ireland also opened its doors.
The company's revenue reached $271 million.
2013 – 2016: HubSpot CRM and IPO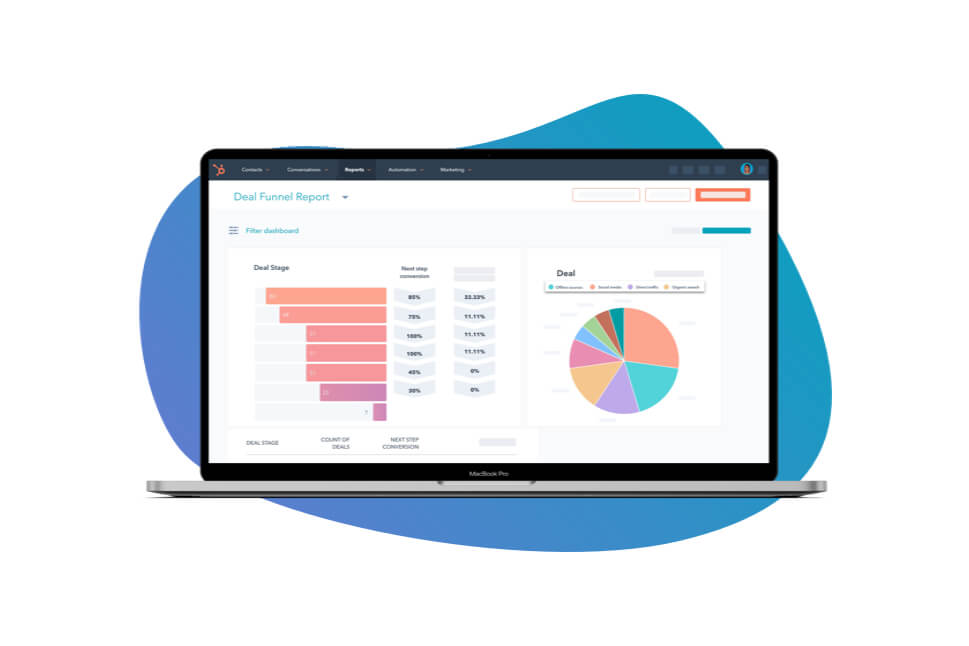 HubSpot dashboard
Eight years after HubSpot was founded, the company filed for an Initial Public Offering (IPO). They raised more than $140M, at $25 per stock share. In 2014, HubSpot also launched its legendary product - HubSpot free CRM. A year later, the Boston Globe named the company the best enterprise to work for yet again.
However, the history of HubSpot wasn't as seamless as it may appear at first glance. In 2015, HubSpot's CMO Mike Volpe was fired because of his attempt to obtain a draft copy of "Disrupted: My Misadventure in the Start-Up Bubble", written by former employee Daniel Lyons.
The book, in turn, sharply criticized the management style and corporate culture of HubSpot and called it "a show, created to entertain people, boost sales and fluff a stock price".
In 2016, HubSpot launched HubSpot Academy.
2017 – 2021: HubSpot Becomes AI-Powered
In 2017, HubSpot acquired Kemwi - a smart system powered by machine learning to integrate their solutions with. This decision was a response to their growing needs for marketers to better understand their customers, track and analyze their behavior patterns, predict their necessities and make marketing strategies fully data-driven.
A year later, HubSpot integrated Taboola, a global pay-per-click native ad network. In 2020, a data-driven journey continues - HubSpot acquired PieSync, a customer data synchronization platform.
HubSpot Today
Given the global success of the company, the HubSpot story will be written and updated year after year. To date, it is one of the leading and most popular marketing solutions used by 128,000 customers in 120 countries. The revenue of the company reached $1,287 million in 2021.
To date, HubSpot offers am ecosystem that consists of several tech products - Marketing, Sales, Service, Operations, and CMS Hubs. The system stands out due to its simplicity, intuitiveness and user-friendliness. It also comes with great flexibility, allowing for customization and marketing campaigns automation.
Frequently Asked Questions (FAQ)
How did HubSpot start?
HubSpot followed the path most industry-disruptive startups usually follow. The idea behind the project was initially suggested by two fellow students as a response to the changing expectations of the customers and the need of the companies to adapt to these changes. Next, their idea took the form of a business plan that was accepted by MIT, and the project began to evolve from a community to a large-scale business.
When was HubSpot created?
HubSpot was created in 2006, while the initial idea was conceived back in 2004. The first HubSpot solutions were sold in 2008.
What made HubSpot successful?
There are several things that made HubSpot a success. Firstly, its founders were smart to catch the market trend situation and come up with relevant software and ideas in response to it. Secondly, most of the features are free, so being inspired with the first results, the HubSpot users were willing to invest more in the solution. And lastly, HubSpot itself uses the best approaches of inbound marketing to promote themselves, in addition to helping their customers do the same for their businesses.
What was the goal of HubSpot?
The goal of HubSpot was to create marketing software that will allow small businesses to better adapt to the changing market environment as well as provide them with the tools to compete with large and well-known brands on equal terms.
Is HubSpot a public company?
Yes, HubSpot became a public company after filing for an IPO in 2014. They offered their shares for $25. To date, it costs more than $400.
---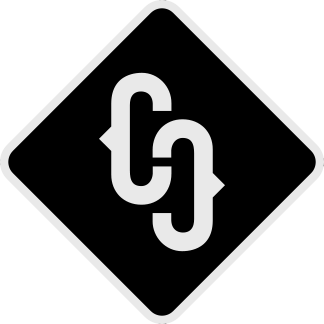 Crispy Content® Team
Creative, smart and talkative. Analytical, tech-savvy and hands-on. These are the ingredients for a content marketer at Crispy Content® - whether he or she is a content strategist, content creator, SEO expert, performance marketer or topic expert. Our content marketers are "T-Shaped Marketers". They have a broad range of knowledge paired with in-depth knowledge and skills in a single area.