Our Services
Ads to Convert Your Customers
Ad Content
Our ad content isn't just creative, it converts. We make a promise with our content that they must deliver on your landing page or product detail page. Therefore no overselling, no bounces, genuine interest - just good advertising.
Native Ads
Our Native Ads are designed to match the visual design and function of the publisher's content. Less interruptive captures it the the awareness of your target group, builds authority and converts much better than classic advertising. Try it!
Google Ads
It's just a few words and variations that make the difference between you and your market competitors. We take on this job: Our Google Ads are creative, strong in conversion and just really crispy!
Social Media Ads
There is no better place to advertise your products or services than in social networks: Our social media ads are a quick and effective way to connect with your consumers and boost your marketing campaigns.
Ad Creatives
We capture the attention and imagination of your target group with a memorable and persuasive message that resonates with your audience. We inspire them to take action. Thus, we differentiate ayour product or service from competitors, build brand awareness, and drive sales.
Display Ads
Oldie but Goldie: We produce banners, interstitials, rich media ads and animated ads for your products, services or campaigns in any color or format. Same here: always creative, always conversion-strong, always crispy!
Video Ads
Our video ads offer a more engaging and immersive experience than other forms of advertising. Let us showcase your products or services in action, let us tell your story and build an emotional connection with your audience. Well – and convert them into customers.
Testimonials
Why people love Crispy Content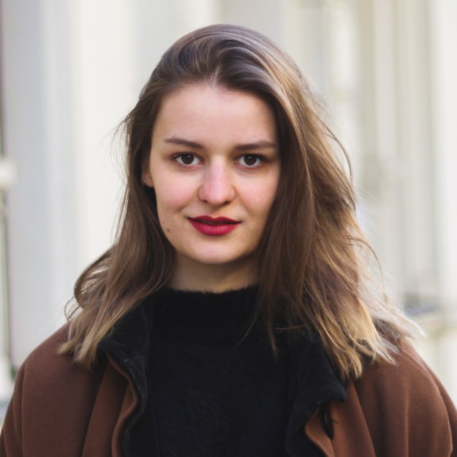 PriceHubble is a B2B proptech company that builds innovative digital solutions for the banking and finance industry. When we were looking for a partner to develop a revenue-oriented SEO strategy in French, German and English, we came across Crispy Content®. The combination of agile strategy development and intensive consulting met our needs exactly. We achieved all our goals and would be happy to collaborate with Crispy Content® again in the future.
Camille Charlier
Senior Content Marketing Manager PriceHubble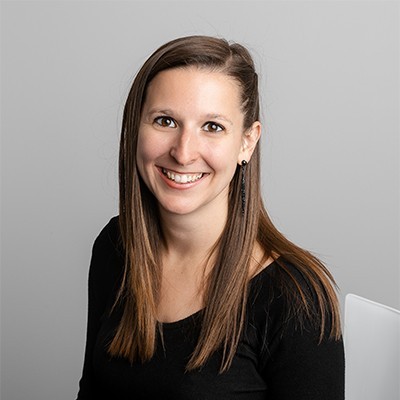 As a Canadian workshop equipment supplier for our important European markets, Germany, Spain, France and the Netherlands, we were looking for a content partner who would not translate our English-language content, but would bring our unique message closer to our target audience in the countries. Product descriptions, brochures, newsletters, creative ads or even video scripts: With Crispy Content®, we have gained an agency that delivers qualitatively outstanding results. Above all, however, we enjoy the collegial and friendly collaboration.
Isabelle Olivier
Marketing Director Martins Industries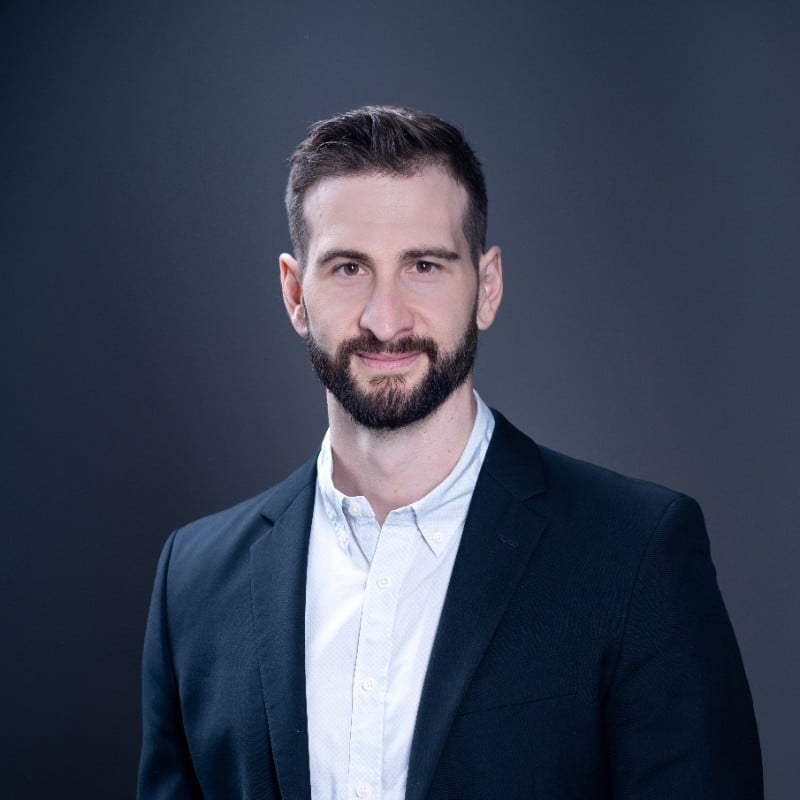 Hansgrohe wants to inspire people all over the world - physically and digitally. When our team developed the idea of an international digital magazine around the topics of architecture, design, living and hygiene, we found an experienced partner in Crispy Content® who turned this idea into reality with us. Strategically excellently positioned, extremely structured and always creative, they support us to this day.
Dennis Boerschig
Marketing Manager Digital Hansgrohe Group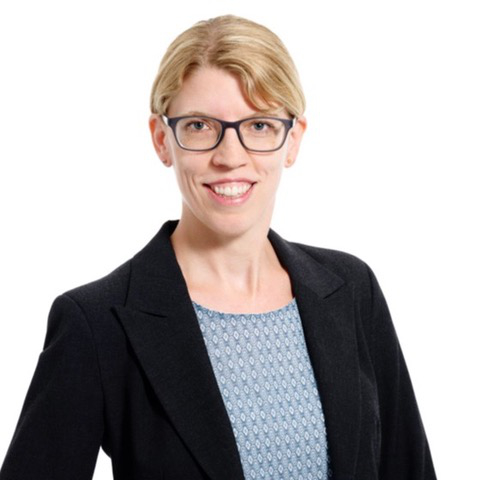 In the past years, we have realized global content marketing projects together with Crispy Content® on a wide variety of topics, such as IoT, Life Sciences or SAP S/4HANA. In Crispy Content®, we have found the ideal partner with whom we can achieve our marketing goals in our complex topic area and towards our critical C-level target group. We look forward to future projects with Crispy Content®.
Nicole Niebuhr
Content Marketing Manager, NTT DATA Business Solutions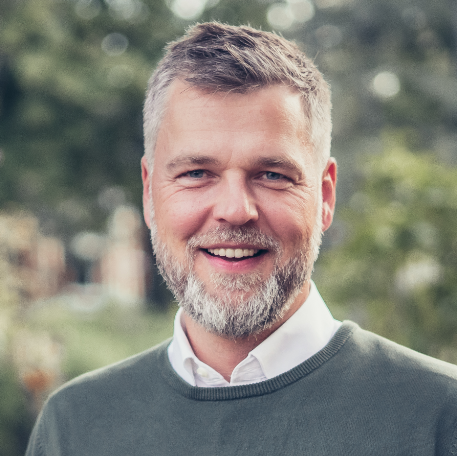 With PAULS Events, we wanted to reach our customers digitally first and foremost. In Crispy Content®, we found a partner who worked with us to develop a customer-centric website and content strategy, produced a website trimmed for visibility and conversion, and filled it with search engine-optimized, creative, and conversion-boosting content. We can highly recommend the agency.
Robert Vogg
Department Lead PAULS Events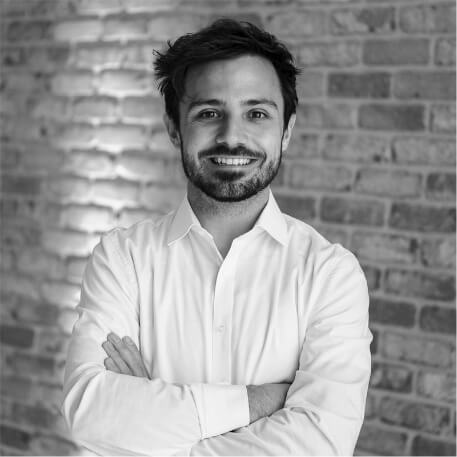 Competition in the payment market is tough. Convincing business customers with the right message is a major challenge. With Crispy Content®, we were able to overcome it: Customized blog content that picks up the personas in their scenarios, arouses interest and initiates contact - the Crispy Content® team knows how to do it. Recommended for any company selling products in need of explanation to B2B customers.
Percy Grundhöfer
Payment Expert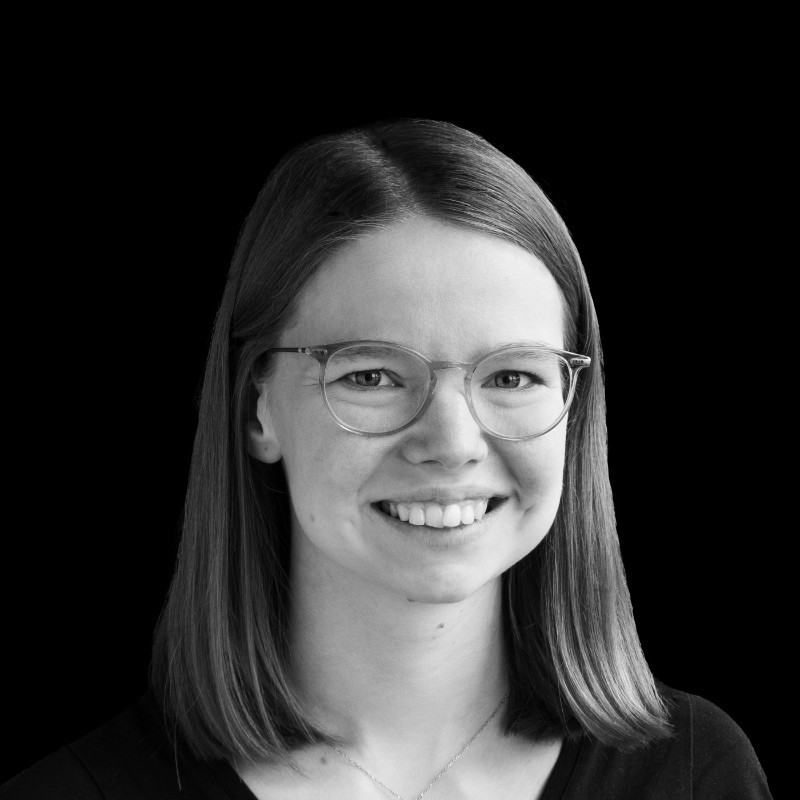 E-commerce is one of the industries that benefit most from artificial intelligence, machine learning, and hyper-personalization. Crispy Content® has mastered the task of presenting such complex topics in a comprehensible way for store operators in an e-commerce blog and at the same time highlighting the advantages of our personalization software.
Sarah Birk
E-Com Content Expert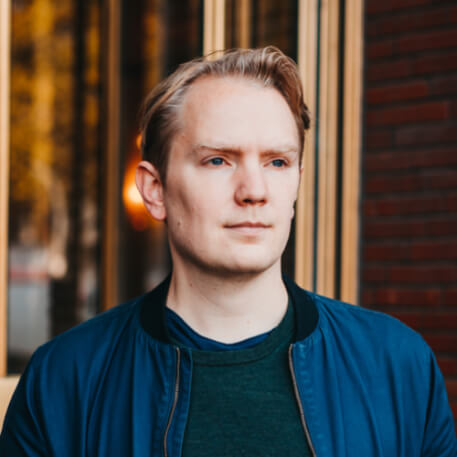 E-recruitment is one of those topics to which inbound marketing can be applied quite excellently for customer acquisition. It's all the better to have the inbound experts Crispy Content® at your side right from the start, whose strategies and models bring communication and sales together in a unique way. Crispy's structured yet agile strategic consulting enabled us to make great progress in a very short time.
Felix von Zittwitz
E-Recruitment Specialist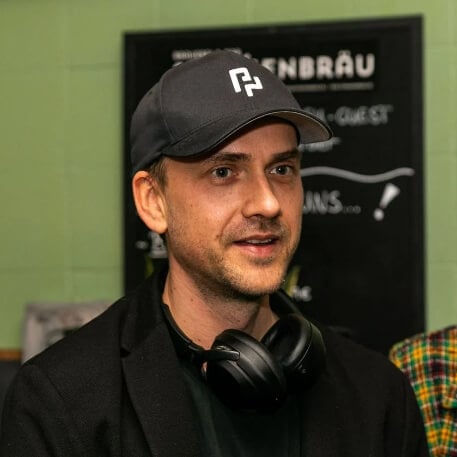 In a globalized market, it is enormously important for Prepend to communicate the many advantages of software development made in Germany. With its inbound marketing strategy, Crispy Content® has succeeded in translating the major topics of innovation, consistency, pace, and resilience into a regular communication that our target groups not only understand, but also win over as customers.
Sebastian Schlaak
Managing Director Prepend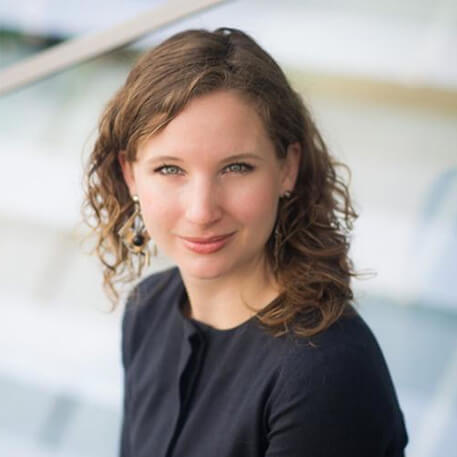 Their strategic foundation is what makes makes the 'Crispy' campaigns unique. Many agencies can write and optimize for search engines. However, the key is to create successful content marketing with a well thought out, analytically sound, and above all, integrated strategy. If you value KPI orientation and performance, Gerrit Grunert from Crispy Content® is your man!
Carina Schmitz
Digital HR Marketing Specialist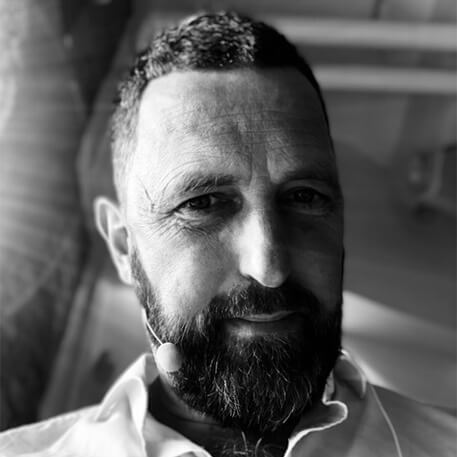 Gerrit Grunert is a valuable source of inspiration. He understands the importance of questioning the familiar in order to find creative alternative approaches. With his strategies, he is redefining digital communication.
Stephan Chassaing de Bourdeille
Axel Springer SE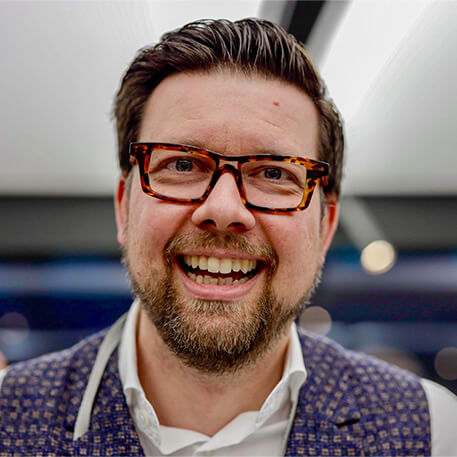 Berliner Gerrit Grunert is a force. Creative from head to his toe with extensive experience, he delivers the content marketing ingredients to his clients that add build recipe for their success. He always finds the appropriate tone and focuses on measurable results. He is in demand internationally as a speaker on this topic, but always remains authentic.
Ansgar Wollnik
Ansgar Wollnik, Oracle Marketing Cloud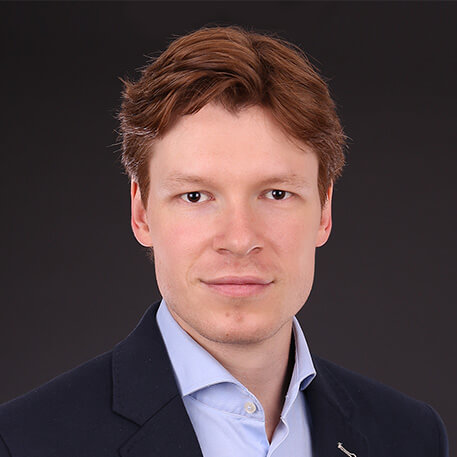 Maybe you've heard the term "digital natives"? Gerrit Grunert is a true "marketing native." He intuitively analyzes, interprets, and serves the needs of his clients. He skillfully understands the most complex challenges with good humor, while remaining focused on breaking them down to their constituent parts. This is how playfully new and innovative strategic approaches are created.
Florian Strunck
Procurement Specialist Digital Services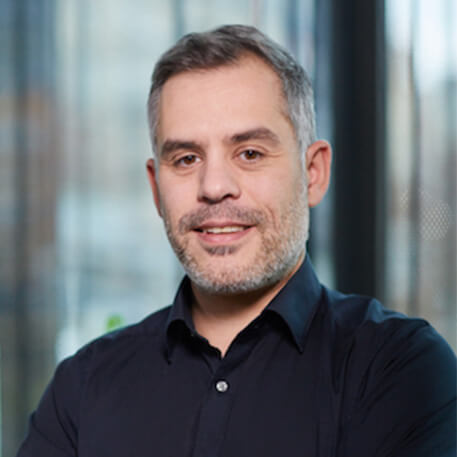 I associate Gerrit Grunert with outstanding Content Marketing that is not only creative and ambitious, but also precisely geared toward the needs of its target groups. He not only delivers ideas for new and relevant themes, but also provides solutions for how high-quality content can be produced for years to come.
John Wegner
moovel Group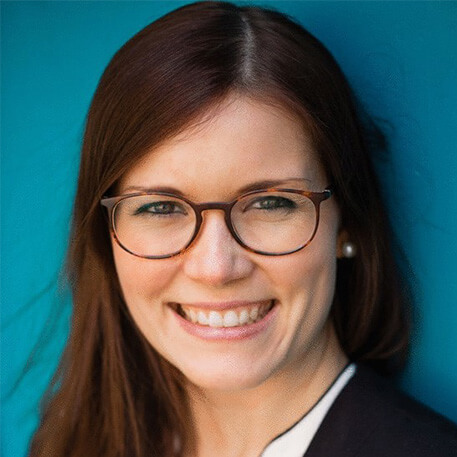 Each one of Gerrit Grunert's lectures is a true enrichment for our webinars on lead generation. With his lively and authentic approach, he engages webinar participants, delivering valuable material with direct relevance on every day use - allwhile generating crucial product relevance for us. We look forward to having him on our virtual stage again in the future!
Julia Lenhard
LogMeIn GoToWebinar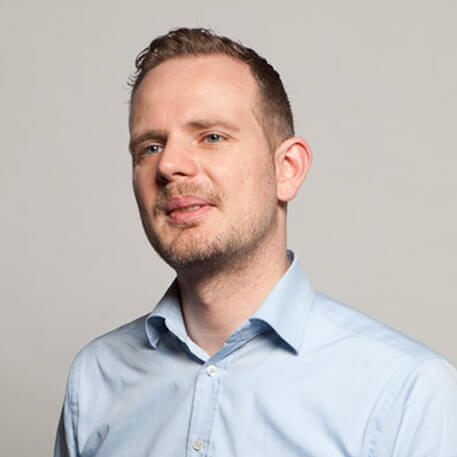 Good content must be inspiring, useful and entertaining. At Crispy Content I'm at the right place for this. The solutions offered, always adapted to my special challenges and implemented in an agile way, have been helping me to increase the growth of the companies I worked with for years.
Daniel Richter
Digital Strategist
Four Good Reasons
Why Crispy Content®?

Content Strategy in Agile Sprints
Your content strategies are created together during a weekly consulting call. The consulting calls follow the framework of the Crispy Content® Marketing Canvas and are prepared individually for you. In this way, we ensure that you and your market are reflected in the content strategy at every stage of the consulting.

A Content Strategy Designed For Execution
Our content strategies are integrated into an editorial environment of your choice from day one: Confluence, Teams, Airtable, Jira - the choice is yours. This way, the content producers always have your thoughts and decisions in front of them in their later editorial day-to-day work. If you need a presentation for the management board, we prepare the resolutions for you in a professional, didactic and condensed way.

A Content Strategy That Performs
Our content strategies are created by professional and creative marketers who help you achieve marketing and sales goals. Because we put the user at the center, the strategy is our blueprint for creating relevant, high-quality, creative content that will engage your target audience from the moment you launch!

A Content Strategy For The Future
Every content strategy must be challenged with new content every day. That's why we map our content strategies in our Content Marketing Framework in such a way that you can develop them independently with little effort in your day-to-day business.
FAQs
If we had 1 euro every time we were asked...
What is a content strategy?
Why is a content strategy important?
What is part of a content strategy?
How do I develop a content strategy?
Anything missing?